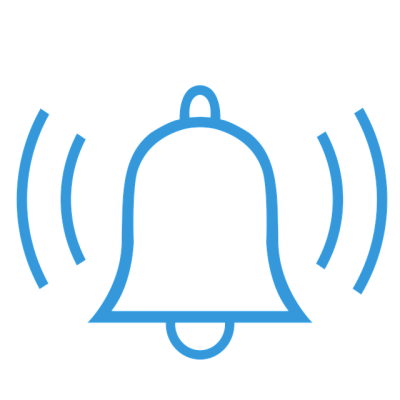 "Fight the good fight of the faith. Take hold of the eternal life to which you were called when you made your good confession in the presence of many witnesses" (1 Timothy 6:12 NIV).
There are many examples in the Bible of God calling His people.  He called out to Adam and Eve in Genesis 3, and to Samuel in 1 Samuel 3, and Elijah in 1 Kings 19.  These are all great stories of God seeking out His people in spite of their fear or inability to recognize His voice.  God later walked the earth in the form of Jesus and continued to call people to Him.  Today, God is still calling us and waiting for us. 
I think it is easier to understand that we are being called rather than what we are being called to do.  First, please allow me a little perspective.  A good friend once told me God's grace is not about saving you from something but rather for something.  In 2 Timothy 1:9 we read: "who saved us and called us to a holy calling."  Your calling is your calling alone and it is from God and therefore it is pure and holy.  His calling forbids all trust in our own doings and turns us to Christ for salvation. 
If we live in unrepented sin, we become separated from God and nothing on earth can fill that void.  When we live in the Spirit, then we recognize that we will sin, due to our human condition, but we desire to not sin, due to our heavenly calling.  St. Paul states this beautifully in Romans 7:20. " Now if I do what I do not want to do, it is no longer I who do it, but it is sin living in me that does it."
Is this the longing of your heart? Is this the substance of your life toward God and His divine will? In Philippians 3:13-14 we learn the importance of forgetting the past and focusing on our calling from God.  "Brothers and sisters, I do not consider myself yet to have taken hold of it. But one thing I do: Forgetting what is behind and straining toward what is ahead, I press on toward the goal to win the prize for which God has called me heavenward in Christ Jesus." 
Your calling should prune and purify your heart and focus your desires on heavenly treasure.   Your calling should elevate your hopes, your tastes, your desires.  Your calling should empty you of selfish earthly desires and fill you will a desire to know Him, be more like Him, and bring others to know Him.
Prayer:  Dear God please help us to find time to be alone with you to hear and understanding your calling.  Please give us the courage to take up our cross and to bring others to know you as we do.  We want to grow closer to you and ask that you help us leave behind all desires that lead to death and give us a heart that longs to see your face.  In Jesus name we pray.  Amen.
Todd Shupe is a Men's Ministry Specialist through the General Commission of United Methodist Men and is in training to be a Certified Lay Minister through the Louisiana Conference of the United Methodist Church. He currently serves as the President of the Baton Rouge District of United Methodist Men and is a Board Member for Gulf South Men and serves on the Action Team for The Kingdom Group. He is a volunteer for the Walk to Emmaus, Grace Camp, and Iron Sharpens Iron. Todd resides in Baton Rouge, Louisiana.
We welcome your comments below.
Thank you for visiting. We trust that you have enjoyed reading our articles.
Read more below or search for more topics...
Read Scripture And Then Use It "Everyone who hears these words of mine and puts them into practice is like a wise man who built his house on the rock" (Matthew 7:24 NIV). I enjoy reading the Bible, and I if you are reading this you probably do as well.  I also enjoy group Bible studies, Sunday School, small groups and any other means of studying and learning Scripture.  I study Scripture because I want to learn more about God.  I know "All Scripture is God-breathed and is useful for teaching, rebuking, correcting and training in righteousness so that the servant of God may be...

Defeating the Giants in our Lives "David said to the Philistine, "You come against me with sword and spear and javelin, but I come against you in the name of the Lord Almighty, the God of the armies of Israel, whom you have defied.  This day the Lord will deliver you into my hands, and I'll strike you down and cut off your head. This very day I will give the carcasses of the Philistine army to the birds and the wild animals, and the whole world will know that there is a God in Israel"   (1 Samuel 17:45-46 NIV). David was a young boy when he defeated the giant...

Five Steps for Handling Frustration "You will keep in perfect peace those whose minds are steadfast, because they trust in you" (Isaiah 26:3 NIV). We all have experienced frustration.   Sometimes we are frustrated with ourselves and sometimes with others, including God.  Our frustrations present an opportunity to either deepen our relationships with others or divide us.  Regardless of the nature of our frustration, our response will determine if good fruit comes from the situation. Here are five simple steps for dealing with frustrations. Did I cause it?  The Bible says, "A man reaps what he sows" (Galatians 6:7). We are often frustrated by things in life...