A MAN'S ROLE IN THE FAMILY AND IN THE CHURCH
A man must model genuine godly masculine behavior to his children so that they will grow up as godly people and seek godly partners for marriage. That was part of the message from Retired U.S. Army Lt. Gen. Jerry Boykin at the September Man Up men's ministry meeting at Greenwell Springs Baptist Church. More than 175 men attended.
Interim Senior Pastor Tony Perkins says the men's ministry program had become less active in recent years. His father, Richard Perkins, had to vacate his position as director of men's ministries in 2015 due to health problems, and the 2016 flood affected 90% of the church's members.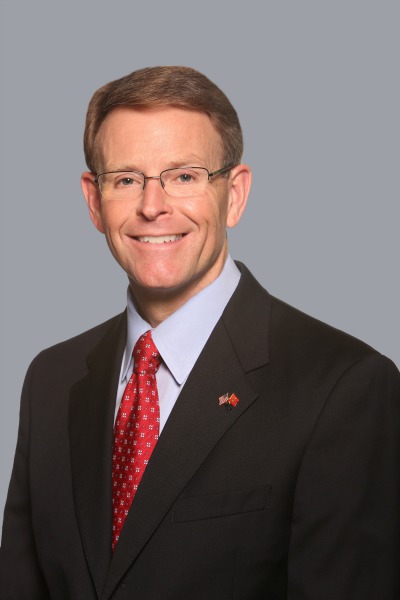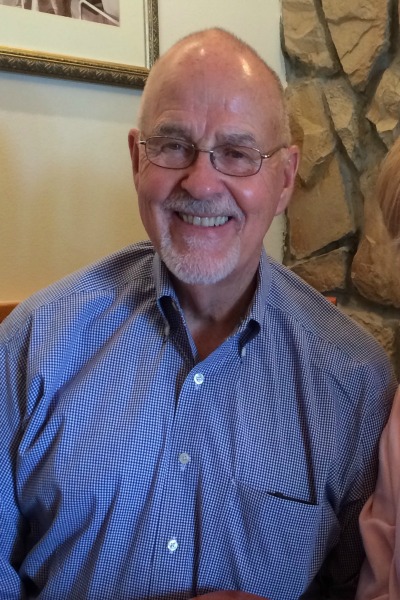 Richard was sitting alone at the church last Easter and A Man's Role in the Family and in the Church by Todd Shupe heard a voice from God asking, "Where are all the men?" He looked around and saw very few men present, and felt a desire to try to reactivate the men's ministry. He asked Tony to arrange for Lt. Gen. Boykin to deliver the message.
Lt. Gen. Boykin serves as the Family Research Council's Executive Vice President. He was one of the original members of the U.S. Army's Delta Force, and was privileged to ultimately command these elite warriors in combat operations. He also commanded the Army's Green Berets as well as the Special Warfare Center and School. In all, Lt. Gen. Boykin spent 36 years in the Army, serving his last four years as the Deputy Undersecretary of Defense for Intelligence. He is an ordained minister with a passion for spreading the Gospel of Jesus Christ and encouraging Christians to become warriors in God's Kingdom.
The General's message was to focus on what he calls the 4 P's:
A man is a provider, giving identity to his family. It is his responsibility to let children know that they belong. He gives direction and serves as the spiritual head of the family.
A man should also be a protector. He physically protects the family from harm and also sets boundaries to safeguard the family from evil. 
The man is the professor of the family. He professes his faith and teaches life skills to children on how to endure hardship and build up confidence. A real man will teach his son how to respect and love women.
Finally, a man is the priest of his house. He is called to be the spiritual leader in the family. The grandfather should always be the priest at a family fathering. This means leading the family in prayer and scripture, and blessing his children and grandchildren.
Richard is a strong proponent of men's ministry and believes the pastor must be on board to have an effective program. Follow-up meetings in small groups allow men get to know each other and feel safe opening up. The older men can nurture the younger men and this will build the church and healthy families.
Man Up events at Greenwell Springs Baptist Church are open to all men of the community. For more information, please call the church office at (225) 261-2246.
Importance of Men's Ministry 
When a child is first to attend church, 3½% of the families follow.
When a wife/mom is the first to attend church, 17% of the families follow. 
When a dad/husband is first to attend a church, 93% of the families follow.
Source: The Promise Keeper at Work, 1996-1999, Promise Keepers Authors Dave Sunde, Ron Ralston, Bob Horner
Todd Shupe is a Men's Ministry Specialist through the General Commission of United Methodist Men and is in training to be a Certified Lay Minister through the Louisiana Conference of the United Methodist Church. He currently serves as the President of the Baton Rouge District of United Methodist Men and is a Board Member for Gulf South Men and serves on the Action Team for The Kingdom Group. He is a volunteer for the Walk to Emmaus, Grace Camp, and Iron Sharpens Iron. Todd resides in Baton Rouge, Louisiana.
We welcome your comments below.
Thank you for visiting. We trust that you have enjoyed reading our articles.
Read more below or search for more topics...
Judgment or Grace? "…Then neither do I condemn you," Jesus declared. "Go now and leave your life of sin"  (John 8:11 NIV).John 8:1-11 tells us the story of a woman caught in adultery.  The religious leaders, the Pharisees, tried to use her sin to force Jesus to support their decision to stone her to death, which was in accordance with Mosaic law. "1 Jesus returned to the Mount of Olives, 2 but early the next morning he was back again at the Temple. A crowd soon gathered, and he sat down and taught them. 3 As he was speaking, the teachers of religious law and the Pharisees brought...

The Battle for Purity "Blessed are the pure in heart, for they shall see God" (Matthew 5:8 ESV).According to recent statistics, there are over 24.5 million web sites dedicated to pornography.  A report by Bridges and Wosnitzer in 2007 found that there are 13,000 porn videos produced annually with revenue of $13 billion.   In the same year, 507 movies from Hollywood produced $8.8 billion.  Another report found that over 25% of all internet searches are for pornographic material.  I am certain that what was true in 2007 has not gotten any better today.  Marketing advertisers have long used sex and scantily...

Joyful Obedience "If you love me, keep my commands" (John 14:15 NIV).If you were to list ten words to describe yourself, do you think "obedient" would be one of the words?  You probably hope that when others describe you that they see some evidence of the Fruits of the Spirit: love, joy, peace, forbearance, kindness, goodness, faithfulness, gentleness, and self-control (Galatians 5:22-23)."Obedient" is not a fruit of the Spirit but is the conscious use of our God-given free will.  God has given us free will to either obey His commands or not. Since the beginning of time in the Garden of...