A MAN'S ROLE IN THE FAMILY AND IN THE CHURCH
A man must model genuine godly masculine behavior to his children so that they will grow up as godly people and seek godly partners for marriage. That was part of the message from Retired U.S. Army Lt. Gen. Jerry Boykin at the September Man Up men's ministry meeting at Greenwell Springs Baptist Church. More than 175 men attended.
Interim Senior Pastor Tony Perkins says the men's ministry program had become less active in recent years. His father, Richard Perkins, had to vacate his position as director of men's ministries in 2015 due to health problems, and the 2016 flood affected 90% of the church's members.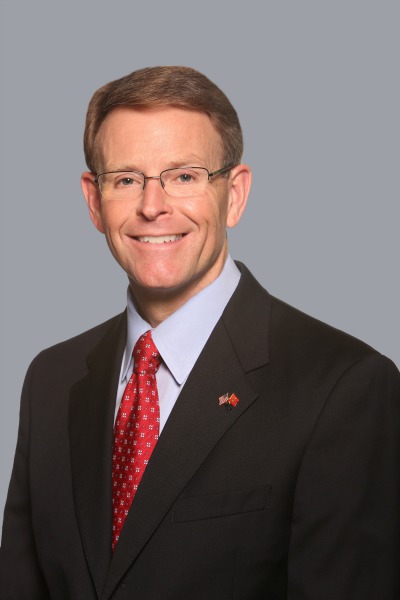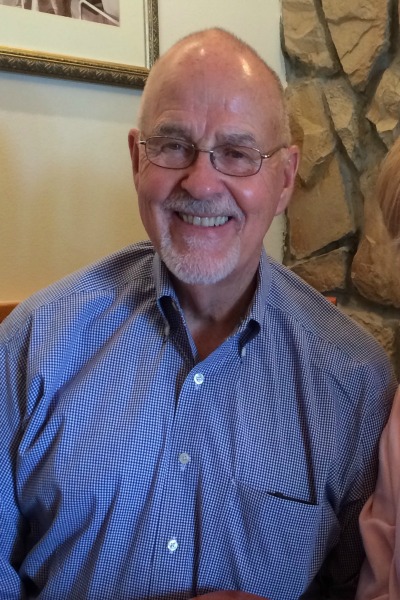 Richard was sitting alone at the church last Easter and A Man's Role in the Family and in the Church by Todd Shupe heard a voice from God asking, "Where are all the men?" He looked around and saw very few men present, and felt a desire to try to reactivate the men's ministry. He asked Tony to arrange for Lt. Gen. Boykin to deliver the message.
Lt. Gen. Boykin serves as the Family Research Council's Executive Vice President. He was one of the original members of the U.S. Army's Delta Force, and was privileged to ultimately command these elite warriors in combat operations. He also commanded the Army's Green Berets as well as the Special Warfare Center and School. In all, Lt. Gen. Boykin spent 36 years in the Army, serving his last four years as the Deputy Undersecretary of Defense for Intelligence. He is an ordained minister with a passion for spreading the Gospel of Jesus Christ and encouraging Christians to become warriors in God's Kingdom.
The General's message was to focus on what he calls the 4 P's:
A man is a provider, giving identity to his family. It is his responsibility to let children know that they belong. He gives direction and serves as the spiritual head of the family.
A man should also be a protector. He physically protects the family from harm and also sets boundaries to safeguard the family from evil. 
The man is the professor of the family. He professes his faith and teaches life skills to children on how to endure hardship and build up confidence. A real man will teach his son how to respect and love women.
Finally, a man is the priest of his house. He is called to be the spiritual leader in the family. The grandfather should always be the priest at a family fathering. This means leading the family in prayer and scripture, and blessing his children and grandchildren.
Richard is a strong proponent of men's ministry and believes the pastor must be on board to have an effective program. Follow-up meetings in small groups allow men get to know each other and feel safe opening up. The older men can nurture the younger men and this will build the church and healthy families.
Man Up events at Greenwell Springs Baptist Church are open to all men of the community. For more information, please call the church office at (225) 261-2246.
Importance of Men's Ministry 
When a child is first to attend church, 3½% of the families follow.
When a wife/mom is the first to attend church, 17% of the families follow. 
When a dad/husband is first to attend a church, 93% of the families follow.
Source: The Promise Keeper at Work, 1996-1999, Promise Keepers Authors Dave Sunde, Ron Ralston, Bob Horner
Todd Shupe is a Men's Ministry Specialist through the General Commission of United Methodist Men and is in training to be a Certified Lay Minister through the Louisiana Conference of the United Methodist Church. He currently serves as the President of the Baton Rouge District of United Methodist Men and is a Board Member for Gulf South Men and serves on the Action Team for The Kingdom Group. He is a volunteer for the Walk to Emmaus, Grace Camp, and Iron Sharpens Iron. Todd resides in Baton Rouge, Louisiana.
We welcome your comments below.
Thank you for visiting. We trust that you have enjoyed reading our articles.
Read more below or search for more topics...
What Does The Bible Teach About Race Relations? "And hath made of one blood all nations of men for to dwell on all the face of the earth, and hath determined the times before appointed, and the bounds of their habitation" (Acts 17:26 KJV). We have had problems in this country with race relations for many years. The Civil Rights Act of 1964 was a landmark civil rights and federal labor law in the United States, which outlaws discrimination based on race, color, religion, sex or national origin. In recent years, untold news reports have documented the civil unrest in New York...

Living Your Faith "What good is it, my brothers and sisters, if someone claims to have faith but has no deeds? Can such faith save them? Suppose a brother or a sister is without clothes and daily food. If one of you says to them, "Go in peace; keep warm and well fed," but does nothing about their physical needs, what good is it? In the same way, faith by itself, if it is not accompanied by action, is dead" (James 2 14-17) I think I can speak for most of us when I say that we typically have an easy time...

Loneliness Can Lead to Ministry "It is not good for the man to be alone"  (Genesis 2:18 NIV).We were all made to live in community.  How can we "encourage one another and build each other up" (1 Thessalonians 5:11) if we are isolated from others?  Loneliness is not just a problem for older adults.  Younger adults that are single parents or divorced may experience loneliness when the children move out of the house.  Some have ridiculed the lonely and called them weak.  This is wrong and cruel.   It is wrong because most of society has confused weakness with meekness.   Jesus was...