Acceptance is not Approval
"Accept each other just as Christ has accepted you so that God will be given glory"  (Romans 15:7 NLT).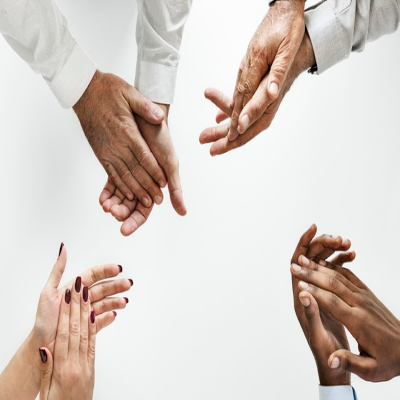 The blood of Jesus provides us the opportunity for forgiveness of our sins.  Our sins will be cast as far as the east is from the west once we earnestly repent and ask His forgiveness.   However, our society has slowly tried to redefine what is and is not a sin.  In the political world, these are known as wedge issues that force people to one side or the other.  By design, there is no common ground.   Similarly, the enemy seeks to find issues to divide us because he knows we are weaker when divided.
Some people living a non-repented sinful life want the Body of Christ to categorize their sin as acceptable.  The exact type of sin is not necessarily as important as its reclassification.  The goal is to allow the sin to become acceptable and label those that do not approve as intolerant.
I have a friend living in a sinful manner with no desire to change.  I do not feel it is my place to judge him.  However, I do feel it is my place to love him.  I know that by showing him love, I am giving glory to God.  I know that God is love and great glory comes from revealing God to others without judgment.  I have my own sins so I am in no place to judge anybody else, but I can and do offer intercessory prayers for my friend.  I hope he prays for me too!
You can show love to others just by accepting them. Just because you don't like what people do doesn't mean you can't accept them.  I think that non-repented sinner need our love and acceptance the most.  Jesus said in Luke 5:32, "I have not come to call the righteous, but sinners to repentance." 
Most of us are familiar with the story of Jesus encountering a woman accused of adultery in John 8.  The men left after Jesus told them that whoever is without sin should cast the first stone.  I feel that Jesus was indicating that if you are without sin, then by definition you must be God, and as such you are free to render judgment.  His last words to her were, "Neither do I condemn thee:  go, and sin no more (John 8:11)."  Our Lord had every right to offer judgment, instead offered mercy and grace.  It is critical that we all recognize that He did not condone the sin and instructed her to "sin no more."
Jesus was modeling for us the difference between acceptance and approval. We can accept people without approving of everything they do.  We are called to accept everybody; we are not called to approve of everything everybody does.  God loves us, but it doesn't mean He approves of everything we do.  Love is not saying I approve of everything you do.  Love is saying I accept you in spite of what you do.
Prayer:  Dear God, Thank you for the unconditional love you bestow upon your children.  Help us to show that love to everyone we meet.  You are our sovereign God, and we trust in you and you alone. 
Todd Shupe is a Men's Ministry Specialist through the General Commission of United Methodist Men and is in training to be a Certified Lay Minister through the Louisiana Conference of the United Methodist Church. He currently serves as the President of the Baton Rouge District of United Methodist Men and is a Board Member for Gulf South Men and serves on the Action Team for The Kingdom Group. He is a volunteer for the Walk to Emmaus, Grace Camp, and Iron Sharpens Iron. Todd resides in Baton Rouge, Louisiana.
We welcome your comments below.
Thank you for visiting. We trust that you have enjoyed reading our articles.
Read more below or search for more topics...
Book Review: Overcoming Racial And Cultural Barriers To Disciple Men by Rev. Elmo Winters "And hath made of one blood all nations of men for to dwell on all the face of the earth, and hath determined the times before appointed, and the bounds of their habitation" (Acts 17:26 KJV).Each generation faces unique challenges that historians use to define that time period or generation.  There are some challenges that seem to transcend time and linger from one generation to the next.  The issue of race is as old as the Biblical story of the Samaritan woman at the well that...

Benefits of Giving Back To The Church Are Many "A good man brings good things out of the good stored up in his heart, and an evil man brings evil things out of the evil stored up in his heart. For the mouth speaks what the heart is full of" (Luke 6:45 NIV).At any church, "giving" is one of the more sensitive topics for many but is also very important to discuss. That's because "giving" is fundamentally essential for the existence and the growth of the local church and the church universal. We often associate giving with money. Although money is...

What Is The Meaning of "Iron Sharpens Iron"? I am a volunteer with a national men's ministry known as "Iron Sharpens Iron." The name of our group is based on Proverb 27:17, "As iron sharpens iron, so one man sharpens another."  Iron Sharpens Iron is a Conference Network made up of individual ministries that are working interdependently to most effectively offer local church resources for men.This group is accomplishing this by mobilizing ministries to resource local churches with a first-class one-day equipping conference that is designed for men age 13 and older.  These one-day conferences bring in world-class speakers to address...