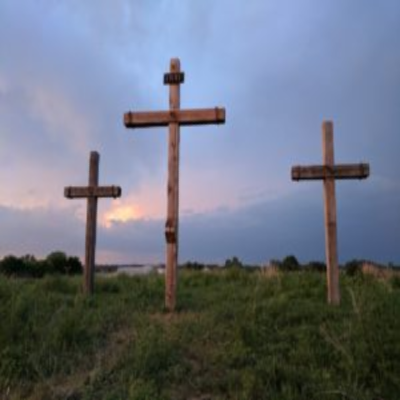 Carve Out Space For Quiet Time To Ask God And Await An Answer
"However, I consider my life worth nothing to me; my only aim is to finish the race and complete the task the Lord Jesus has given me—the task of testifying to the good news of God's grace" (Acts 20:24 NIV).
If you are like me, you enjoy a quiet and peaceful evening to rest and renew yourself. Noise fills our days from the time the alarm clock goes off to evening commute home. There is something special about quiet that appeals to many of us. Below are five benefits to setting aside some quiet time each day.
1) Peace:  There is a peace that comes upon us when we embrace the quiet and stop with our typical busy work. Palm 46:10 says, "Be still, and know that I am God; I will be exalted among the nations, I will be exalted in the earth." God is encouraging us to be still and take comfort in the fact that He is our God and I am eternally grateful for His peace.
2) Discernment: How can you expect to hear the whisper of God when there is so much background noise? One of the most important — but most difficult tasks for us as Christians — is to continually discern the will of God for us in our lives. Discernment is accomplished through many means: worship, scripture and fellowship with fellow Christians. However, discernment is also accomplished by quietly meditating and waiting for the Lord to speak to you. Recall the message about waiting from Isaiah 40:31, "But they that wait upon the Lord shall renew their strength; they shall mount up with wings as eagles; they shall run, and not be weary; and they shall walk, and not faint."
3) Retreat and Pray:  Jesus frequently withdrew from people to be alone with the Father and pray. Jesus' solitude is a major component in the Gospels.  Jesus showed us the importance of being alone with God to pray and to listen.
4) Mental Focus:  Quiet time helps recharge your emotional, physical and spiritual well-being. If we can use the quiet time to "silence" our minds, it allows us to be able to listen and wait for God to move in response to a prayer or question.
5) Connect to Nature:  "I believe that God is most evident in nature. The landscapes throughout the world are His canvas and His work is beautiful. It is always special for me to retreat to nature and connect to God.  Jesus did not find an empty house to pray.  He retreated to be in nature among God's creation to pray to the Father.
Prayer:  Dear God, I pray that all reading this article find quiet time each day for self renewal, prayer, and listen to God. Do not grow discouraged if you do not immediately hear from God. Be patient and remember Isaiah 40:31-1, "But they that wait upon the Lord shall renew their strength; they shall mount up with wings as eagles; they shall run, and not be weary; and they shall walk, and not faint."  Amen.
Todd Shupe is a Men's Ministry Specialist through the General Commission of United Methodist Men and is in training to be a Certified Lay Minister through the Louisiana Conference of the United Methodist Church. He currently serves as the President of the Baton Rouge District of United Methodist Men and is a Board Member for Gulf South Men and serves on the Action Team for The Kingdom Group. He is a volunteer for the Walk to Emmaus, Grace Camp, and Iron Sharpens Iron. Todd resides in Baton Rouge, Louisiana.
We welcome your comments below.
Thank you for visiting. We trust that you have enjoyed reading our articles.
Read more below or search for more topics...
Choose Humility, Not Pride "So humble yourselves under the mighty power of God, and at the right time He will lift you up in honor" (1 Peter 5:6 (NLT).Pride is perhaps the most serious of the seven deadly sins from Scripture.  It is the most demonic because by its very nature it is a rejection of God.  Pride is a gateway sin for many men because it is the root cause of other capital sins.  Pride is terrible motivator and will lead to a terrible outcome.  Proverbs 16:18 warns, "Pride goes before destruction, a haughty spirit before a fall."One of the most important...

Who Is In Your Foxhole? "One who has unreliable friends soon comes to ruin, but there is a friend who sticks closer than a brother" (Proverbs 18:24 NIV). A few years ago I had the pleasure of meeting Coach Jeff Kisiah "Coach K" at an Iron Sharpens Iron men's equipping conference.  He spoke about the importance of foxhole friends and the strength of a threefold cord (Ecclesiastes 4:12).  This man of God recently went on to Glory, but he left behind a legacy.  The basis for the annual, national conference is Proverbs 27:17, "As iron sharpens iron, so does one man sharpen another." Men...

Finding Peace "But if we hope for what we do not yet have, we wait for it patiently" (Romans 8:25 NIV).One of my greatest desires is peace.  However, it also can be one of the most elusive.  I "postpone" peace until some task is completed.  The problem is that some tasks can often go on for years, if not for a lifetime.  As I hurriedly try to check items off my "to do" list, more items are added. A friend recently told me that I should focus on discerning what it is that God wants me to learn, see, or do while...