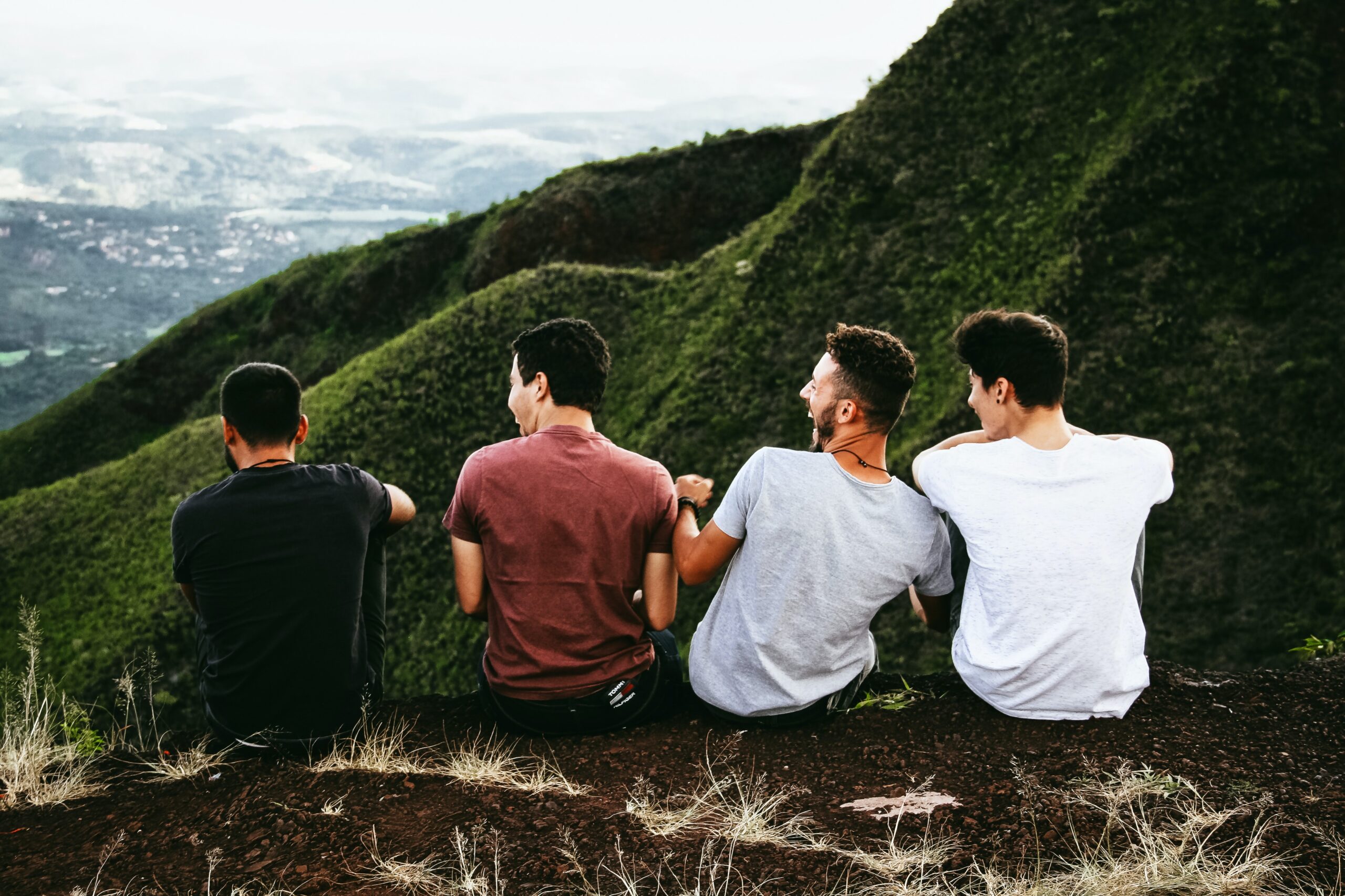 Choose Humility, Not Pride
"So humble yourselves under the mighty power of God, and at the right time He will lift you up in honor" (1 Peter 5:6 (NLT).
Pride is perhaps the most serious of the seven deadly sins from Scripture.  It is the most demonic because by its very nature it is a rejection of God.  Pride is a gateway sin for many men because it is the root cause of other capital sins.  Pride is terrible motivator and will lead to a terrible outcome.  Proverbs 16:18 warns, "Pride goes before destruction, a haughty spirit before a fall."
One of the most important but also most difficult things we can do in life is an honest self-examination.  The Psalmist taught us how to do this by writing, "Search me, God, and know my heart (Psalm 139:23)."  If God performs the search, then our job is to ask for revelation and discernment of His search by listening to the still, silent voice. 
God will search us and reveal our prideful sin (and all other sins) if we humble ourselves, pray, seek His face, and turn from our wicked ways.  Then, He promises to hear us from heaven and forgive our sin (2 Chronicles 7:14). 
Pride is a serious sin and our response is even more serous because it has eternal consequences.  If we remain prideful, the result is death because the wages of sin are death.  If we repent, then the gift of God is eternal life through Jesus Christ our Lord (Romans 6:23). 
Our repentance must be sincere.  We must actively choose humility.  We have the gift of free will to either use wisely to honor God or poorly to be spiritually dead until physical death. 
I love Joshua 24:15 because it boldly declares a choice that honors God.  " But if serving the Lord seems undesirable to you, then choose for yourselves this day whom you will serve, whether the gods your ancestors served beyond the Euphrates, or the gods of the Amorites, in whose land you are living. But as for me and my household, we will serve the Lord."  As you read your Bible you will notice that you are never told to pray to God to make you humble.  God wants you to choose humility. 
The Bible says, "So humble yourselves under the mighty power of God, and at the right time He will lift you up in honor" (1 Peter 5:6).  As Christians we want to be more like Jesus each day.  Humility is a God-like feature because Jesus identified himself as "gentle and humble in heart" (Matthew 11:29).
There is a big difference between pride and humility.  Pride is when you accept credit for things that God and others did through you or for you. Humility is not thinking of yourself as inferior.  Philippians 2:3 describes humility.  "Do nothing out of selfish ambition or vain conceit. Rather, in humility value others above yourselves." 
Many teachings of the Bible are contrary to our self-serving, secular lives. For example, the last will be first and the first will be last.  Also, "For those who exalt themselves will be humbled, and those who humble themselves will be exalted" (Matthew 23:12).  Be humble.  Be exalted.  Be blessed.
Prayer:  Dear God:  When we live in the flesh, we walk using our eyes and do what is right in our own eyes.  Help us dear Lord, to always seek first Your Kingdom and Your righteousness.  Thank you for loving us, walking with us, and being the Light that we so desperately need.  Please continue to shape us as you are the potter and we are the clay.  We could not be in any better hands.  Amen
Todd Shupe is a Men's Ministry Specialist through the General Commission of United Methodist Men and is in training to be a Certified Lay Minister through the Louisiana Conference of the United Methodist Church. He currently serves as the President of the Baton Rouge District of United Methodist Men and is a Board Member for Gulf South Men and serves on the Action Team for The Kingdom Group. He is a volunteer for the Walk to Emmaus, Grace Camp, and Iron Sharpens Iron. Todd resides in Baton Rouge, Louisiana.
We welcome your comments below.
Thank you for visiting. We trust that you have enjoyed reading our articles.
Read more below or search for more topics...
All We Can Do Now Is Pray? "The effectual fervent prayer of a righteous man availeth much" (James 5:16 KJV).I was recently talking with a friend of mine whose wife is in hospice care.  He has been keeping in close contact with his pastor and passing along daily medical updates.  Each day the pastor told my friend to "hang in there" and then politely end the conversation.  Eventually her condition became critical and the doctors estimated that she only a few more days to live.  My friend spoke to his pastor that day and relayed the devastation news.  The pastor said,...

Defeating Evil "Jesus said to him, "Away from me, Satan! For it is written: 'Worship the Lord your God and serve Him only.'   Then the devil left Him, and angels came and attended Him  (Matthew 4:10-11 NIV). I find it troubling that many Christians do not believe in the existence of satan.  I always use a lower case "s" when referring to the enemy because I want to be as disrespectful as possible.  If you doubt the reality of evil as an active force in this world, simply remember that Jesus dealt with the enemy first hand on multiple occasions. A single-dimensional outlook,...

Unanswered Prayers "Thy kingdom come, thy will be done, on earth as it is in heaven" (Matthew 6:10 KJV). In 1990 Garth Brooks wrote a popular country song entitled, "Unanswered Prayers."  The song described a time when he ran into a high-school girlfriend while he was with his wife.   In a recent interview Brooks admits that during the first two years of his marriage he still had strong feelings for this other woman and felt that she was the one that he should had married.  However, as he ran into his old flame, he realized that this girl was not the "angel he remembered...