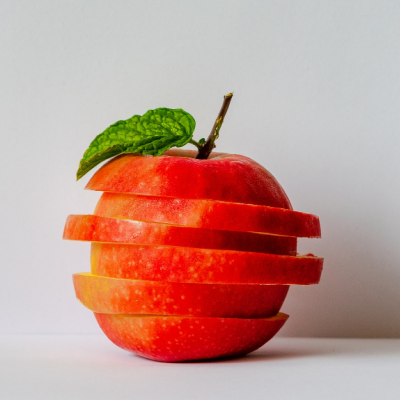 Do We Realize Who Is With Us?
"… And surely I am with you always, to the very end of the age" (Matthew 28:20 NIV).
Some of the rotten "fruit" of the enemy is fear and doubt.   If we truly stopped and contemplated who is always with us, then fear would be defeated.   Eventually, Jesus will return, and the enemy will be destroyed along with all of his weapons of spiritual warfare.  In the meantime, we can exercise our free will to live in the dark or live in the light.   The darkness is scary because our own vision is useless.  I have always believed that we can learn something from everyone that we meet.   Blind people each day are walking by faith and not by sight (2 Cor. 5:7).  If we chose to walk in the light, we are walking with Jesus.  John 8:12 teaches us, "…I am the light of the world. Whoever follows me will not walk in darkness, but will have the light of life."
So, what is the right next step here?  How do we actually walk with Jesus?  We use our free will and our mouth and heart and declare Him our Lord. Paul teaches us in Romans 10:9-10, "… if you confess with your mouth that Jesus is Lord and believe in your heart that God raised him from the dead, you will be saved.   For with the heart one believes and is justified, and with the mouth one confesses and is saved."
So, how do we walk with Jesus? We stay in the Word.  The Word became flesh when Jesus came (John 1:14).   The Word remains with us in the form of the Holy Bible.  The Pslamist writes in Psalm 119:105, "Thy word is a lamp unto my feet, and a light unto my path."  The Bible is an instructional manual for daily living.  Note, the emphasis on daily living.  God wants us to live for today and enjoy the blessings of today.  Yes, we are to plan for tomorrow but not worry about tomorrow.  Do you recall the words of Jesus when instructing his disciples how to pray?  "Give us this day our daily bread" (Matthew 6:11).  Please note the focus is on this day and not this week or this year.  Now, check out the Scripture at the top of this blog from Matthew 28:20.  Jesus is promising His disciples that he will be with them always.  That promise and invitation is still valid for you and me – this day and every day.
Prayer:  Dear God:  When we live in the flesh, we walk using our eyes and do what is right in our own eyes.  Help us dear Lord, to always seek first Your Kingdom and Your righteousness.  Thank you for loving us, walking with us, and being the Light that we so desperately need.  Please continue to shape us as you are the potter and we are the clay.  We could not be in any better hands.  Amen
Todd Shupe is a Men's Ministry Specialist through the General Commission of United Methodist Men and is in training to be a Certified Lay Minister through the Louisiana Conference of the United Methodist Church. He currently serves as the President of the Baton Rouge District of United Methodist Men and is a Board Member for Gulf South Men and serves on the Action Team for The Kingdom Group. He is a volunteer for the Walk to Emmaus, Grace Camp, and Iron Sharpens Iron. Todd resides in Baton Rouge, Louisiana.
We welcome your comments below.
Thank you for visiting. We trust that you have enjoyed reading our articles.
Read more below or search for more topics...
Knowledge "My child, listen to what I say, and treasure my commands. Tune your ears to wisdom, and concentrate on understanding. Cry out for insight, and ask for understanding. Search for them as you would for silver; seek them like hidden treasures. Then you will understand what it means to fear the LORD, and you will gain knowledge of God. For the LORD grants wisdom! From His mouth come knowledge and understanding" (Proverbs 2:1-6 NLT).I think society tends to confuse knowledge with education.  However, a person can have extensive education and college degrees and not necessarily be very knowledgeable.   Perhaps they...

True Confession of the Heart: My Hatred Is Strong "Anyone who claims to be in the light but hates a brother or sister is still in the darkness.   Anyone who loves their brother and sister lives in the light, and there is nothing in them to make them stumble.  But anyone who hates a brother or sister is in the darkness and walks around in the darkness. They do not know where they are going, because the darkness has blinded them" (1 John 2:9-11 NIV).Holy Scripture encourages us to confess our sins to one another (James 5:16).  I have a confession to make.  I have...

Thank God for THE False Accusation "Having a good conscience, so that, when you are slandered, those who revile your good behavior in Christ may be put to shame"   (1 Peter 3:16 ESV). Have you ever falsely accused somebody of something and later discovered that your accusation was false?  Perhaps you accused your spouse of eating the last slice of pie only later to find out that it was one of the kids?  I think we all have both made and received false accusations.  It is part of the human condition. Rarely do we give thanks for false accusations.  The more serious the...