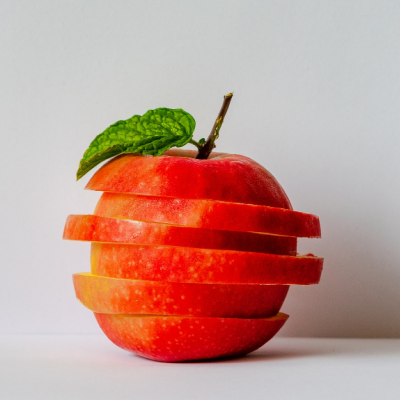 Do We Realize Who Is With Us?
"… And surely I am with you always, to the very end of the age" (Matthew 28:20 NIV).
Some of the rotten "fruit" of the enemy is fear and doubt.   If we truly stopped and contemplated who is always with us, then fear would be defeated.   Eventually, Jesus will return, and the enemy will be destroyed along with all of his weapons of spiritual warfare.  In the meantime, we can exercise our free will to live in the dark or live in the light.   The darkness is scary because our own vision is useless.  I have always believed that we can learn something from everyone that we meet.   Blind people each day are walking by faith and not by sight (2 Cor. 5:7).  If we chose to walk in the light, we are walking with Jesus.  John 8:12 teaches us, "…I am the light of the world. Whoever follows me will not walk in darkness, but will have the light of life."
So, what is the right next step here?  How do we actually walk with Jesus?  We use our free will and our mouth and heart and declare Him our Lord. Paul teaches us in Romans 10:9-10, "… if you confess with your mouth that Jesus is Lord and believe in your heart that God raised him from the dead, you will be saved.   For with the heart one believes and is justified, and with the mouth one confesses and is saved."
So, how do we walk with Jesus? We stay in the Word.  The Word became flesh when Jesus came (John 1:14).   The Word remains with us in the form of the Holy Bible.  The Pslamist writes in Psalm 119:105, "Thy word is a lamp unto my feet, and a light unto my path."  The Bible is an instructional manual for daily living.  Note, the emphasis on daily living.  God wants us to live for today and enjoy the blessings of today.  Yes, we are to plan for tomorrow but not worry about tomorrow.  Do you recall the words of Jesus when instructing his disciples how to pray?  "Give us this day our daily bread" (Matthew 6:11).  Please note the focus is on this day and not this week or this year.  Now, check out the Scripture at the top of this blog from Matthew 28:20.  Jesus is promising His disciples that he will be with them always.  That promise and invitation is still valid for you and me – this day and every day.
Prayer:  Dear God:  When we live in the flesh, we walk using our eyes and do what is right in our own eyes.  Help us dear Lord, to always seek first Your Kingdom and Your righteousness.  Thank you for loving us, walking with us, and being the Light that we so desperately need.  Please continue to shape us as you are the potter and we are the clay.  We could not be in any better hands.  Amen
Todd Shupe is a Men's Ministry Specialist through the General Commission of United Methodist Men and is in training to be a Certified Lay Minister through the Louisiana Conference of the United Methodist Church. He currently serves as the President of the Baton Rouge District of United Methodist Men and is a Board Member for Gulf South Men and serves on the Action Team for The Kingdom Group. He is a volunteer for the Walk to Emmaus, Grace Camp, and Iron Sharpens Iron. Todd resides in Baton Rouge, Louisiana.
We welcome your comments below.
Thank you for visiting. We trust that you have enjoyed reading our articles.
Read more below or search for more topics...
Five Challenges Facing the Church Universal "I appeal to you, brothers and sisters,[a] in the name of our Lord Jesus Christ, that all of you agree with one another in what you say and that there be no divisions among you, but that you be perfectly united in mind and thought"  (1 Corinthians 1:10 NIV). Every church is the Holy House of God. However, the real church is the people and not the building. Therefore, each church has challenges that it must overcome to be successful. The church universal is a blessing from God. The Holy covenant of marriage is applied...

Dealing With Anxiety: Have Faith, For 'God Is Our Partner' "But those who hope in the Lord will renew their strength. They will soar on wings like eagles; they will run and not grow weary, they will walk and not be faint" (Isaiah 40:31 NIV). Waiting is a daily occurrence: We wait in line at the grocery store, post office or on the phone. Sometimes, we are waiting long-term for news regarding a loved one who has suddenly become ill or was in an accident. Waiting is also a part of joyous occasions such as the birth of a child or marriage....

A Christian Approach to Depression "It is the Lord who goes before you. He will be with you; He will not leave you or forsake you. Do not fear or be dismayed" (Deuteronomy 31:8 ESV).God has blessed us with the Living Word known as the Holy Bible.   We can turn to the Bible for advice and instruction for our worries and problems.  Some may feel that the Bible is too old to be relevant today.  However, many, if not all, of our issues of today are essentially the same as when Jesus walked the earth.  We learn from Ecclesiastes 1:9, "What...