Five Challenges Facing the Church Universal
"I appeal to you, brothers and sisters,[a] in the name of our Lord Jesus Christ, that all of you agree with one another in what you say and that there be no divisions among you, but that you be perfectly united in mind and thought"  (1 Corinthians 1:10 NIV).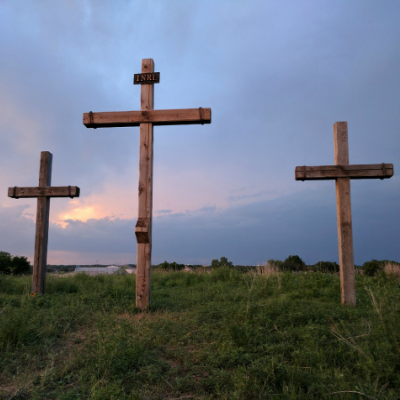 Every church is the Holy House of God. However, the real church is the people and not the building. Therefore, each church has challenges that it must overcome to be successful. The church universal is a blessing from God. The Holy covenant of marriage is applied to Christ and the body of believers is known as the church. The church is comprised of those who have accepted Jesus Christ as their personal Savior and have received eternal life. Christ, the Bridegroom, has sacrificially and lovingly chosen the church to be His bride (Ephesians 5:25–27).  This union is the same union as expressed in Mark 10:8: "… and the two will become one flesh. So they are no longer two, but one flesh."
Christ lives in all of us. This is what is mean by 'living in The Spirit' rather than 'living in the flesh.  Consequently, we approach church with a desire to give as a joyful response to all that we have received from His hand.
Below are five challenges of each church. All can be summarized to one root cause: Failure to live in The Spirit.
1.  Discipleship: It is great to attend church on Sunday. We attend to worship, pray, sing, and fellowship. However, it is important that we accept Jesus Christ as our Lord and savior and follow him. Romans 10:9 tells us, "If you declare with your mouth, "Jesus is Lord," and believe in your heart that God raised him from the dead, you will be saved." A disciple has the love of God in his heart and a desire to fish for men. He generously shares his prayers, presence, gifts, service, and witness to build up the church.
2.  Leadership: All leaders of all organizations, Christian or secular, need to develop plans to replace themselves, transfer knowledge to the new person and then support the new leader. Jesus modeled this by teaching His disciples and preparing them for leadership.  He supported their works though the Holy Spirit. Also, St. Paul took Timothy and Titus under his wing and prepared them for leadership.
3.  Gossip: We are called to build one another up and not tear each other down with gossip and slander. James 4:11 tells us, "Brothers and sisters, do not slander one another. Anyone who speaks against a brother or sister or judges them speaks against the law and judges it. When you judge the law, you are not keeping it, but sitting in judgment on it." Ephesians 4:29 instructs us, "Do not let any unwholesome talk come out of your mouths, but only what is helpful for building others up according to their needs, that it may benefit those who listen."
4.  Forgiveness: If we are going to work together for the glory of God, we must be able to forgive each other. But if you do not forgive others their sins, your Father will not forgive your sins (Matthew 6:15).
5.  Fear: A church must not be afraid of trying new ministries after prayerful consideration. Joshua 1 is a great chapter for those seeking courage. Multiple times, God instructs Joshua to be bold and courageous. In Joshua 1:9 we read, "Have I not commanded you? Be strong and courageous. Do not be afraid; do not be discouraged, for the LORD your God will be with you wherever you go."  Don't be afraid of new things.  God instructs us in Isaiah 43:19, "See, I am doing a new thing! Now it springs up; do you not perceive it? I am making a way in the wilderness and streams in the wasteland."
Prayer: Dear God, Help us to love one another as You have loved us. Through Your grace, together we can solve any problem that faces Your church. Amen.
Todd Shupe is a Men's Ministry Specialist through the General Commission of United Methodist Men and is in training to be a Certified Lay Minister through the Louisiana Conference of the United Methodist Church. He currently serves as the President of the Baton Rouge District of United Methodist Men and is a Board Member for Gulf South Men and serves on the Action Team for The Kingdom Group. He is a volunteer for the Walk to Emmaus, Grace Camp, and Iron Sharpens Iron. Todd resides in Baton Rouge, Louisiana.
Thank you for visiting. We trust that you have enjoyed reading our articles.
Read more below or search for more topics...
A Spiritual Health Check-Up - How is Your Discipleship? "The things you have heard me say in the presence of many witnesses entrust to reliable people who will also be qualified to teach others" (2 Timothy 2:2 NIV). Our health is very important to us.  Many of us try to watch what we eat and try to exercise.  We go to the doctor each year for a flu shot and an annual check-up.   There has been an increased awareness in recent years regarding the need for mental health awareness.   Our mental health is related to our physical health.  I wonder if we...

The Battle Within Yourself "A good man brings good things out of the good stored up in his heart, and an " (Luke 6:45 NIV). Perhaps there is no part of the human body that is more necessary to life – but as poorly understood – as the human brain. My son has autism and as a child had several CT scans of his brain that all appeared "normal." However, there is clearly something unique that is occurring in his brain that serves to limit his speech and overall development. Both of my children are blessings from God,  and I treasure them. His...

Joy Of Being 'Saved' Just One Stop On Long Road Toward Salvation One of the phrases that I hear from fellow Christians quite often is one that gives him both joy and concern: "I am saved!" Quite often, the person has recently been born again and is joyous and with good reason: They have accepted Christ into their life and have accepted Him as their Lord and Savior. However, after speaking with the person, I begin to realize that they feel that they are now "good with God" and there is no need for anything else."I rejoice when another brother or...