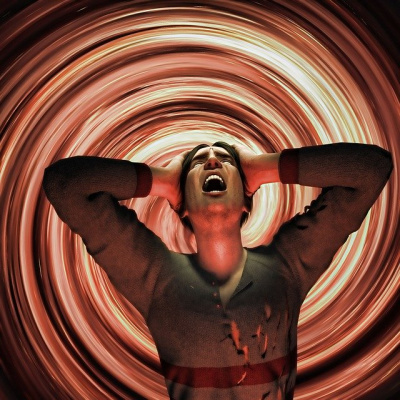 Five Steps for Handling Frustration
"You will keep in perfect peace those whose minds are steadfast, because they trust in you" (Isaiah 26:3 NIV). 
We all have experienced frustration.   Sometimes we are frustrated with ourselves and sometimes with others, including God.  Our frustrations present an opportunity to either deepen our relationships with others or divide us.  Regardless of the nature of our frustration, our response will determine if good fruit comes from the situation. 
Here are five simple steps for dealing with frustrations.
Did I cause it?  The Bible says, "A man reaps what he sows" (Galatians 6:7). We are often frustrated by things in life because we bring them on ourselves.   If the "sowing" is accidental, the "reaping" may seem too harsh.  However, if we accidently strike our thumb with a hammer is the pain any different than if we did it intentionally?
What can I learn?  There is a lesson to be learned in all circumstances.  Romans 8:28 teaches, "In all things God works for the good of those who love him."  There are far too many bad things and evil people in the world, but we can take comfort that all things work together. God can even take the negative and turn it into a positive.  The key is we need to trust Him and wait patiently for Him.
Thank God.  In 1 Thessalonians 5:18 we learn, "Give thanks in all circumstances."  You don't have to be thankful for a bad situation, but you can be thankful in a bad situation.  Frustration may be a blessing in disguise.  The Apostle Paul had a thorn in his flesh and pleaded three times to God to remove it.  "But He said to me, "My grace is sufficient for you, for my power is made perfect in weakness."Therefore, I will boast all the more gladly about my weaknesses, so that Christ's power may rest on me" (2 Corinthians 12:9).
Focus on the good.  Our mental health greatly influences our spiritual and physical health.  This is likely the reason that we are encouraged in Philippians 4:8 to properly focus our thoughts.  "Finally, brothers and sisters, whatever is true, whatever is noble, whatever is right, whatever is pure, whatever is lovely, whatever is admirable—if anything is excellent or praiseworthy—think about such things."  It is not easy to laugh in difficult times, but whenever possible we should do so because "A cheerful heart is good medicine" (Proverbs 17:22).
Ask God to bless you with His love.  One of the most common Scripture readings at a Christian marriage is 1 Corinthians 13 because it defines love.  1 Corinthians 13:5 teaches, "[Love] is not easily angered."   Love is self-giving, not self-serving.   Love honors the other person.  We tend to get so busy with our daily lives that we neglect to nurture our existing relationships or grow new relationships.  A Christian life is one lived in relationship with God and His people.
Prayer:  Dear God help us to view others with the same love that you view us.  Amen.
Todd Shupe is a Men's Ministry Specialist through the General Commission of United Methodist Men and is in training to be a Certified Lay Minister through the Louisiana Conference of the United Methodist Church. He currently serves as the President of the Baton Rouge District of United Methodist Men and is a Board Member for Gulf South Men and serves on the Action Team for The Kingdom Group. He is a volunteer for the Walk to Emmaus, Grace Camp, and Iron Sharpens Iron. Todd resides in Baton Rouge, Louisiana.
We welcome your comments below.
Thank you for visiting. We trust that you have enjoyed reading our articles.
Read more below or search for more topics...
Who Is Responsible For My Salvation? "So then, each of us will give an account of ourselves to God" Romans 14:12 (NIV).Throughout the Bible we are encouraged whenever possible to live in peace with our neighbors.  For example, Scripture teaches us to live in harmony (Romans 12:16), carry each other's burdens (Galatians 6:2), and help others in need (Deuteronomy 15:11).   Godly living calls us to turn the other cheek and returning evil with love.  We have the ability, and the Christian joyful obligation, to positively impact each other's spiritual lives.  There is certainly strength in numbers.  You may recall the Scripture...

A Joyful Life "The thief comes only to steal and kill and destroy; I have come that they may have life, and have it to the full" (John 10:10 NIV).Our society has achieved a point of technological advancement that was unthinkable a mere 10-20 years ago.  In the Western world, we have freedoms of speech and access to clean drinking water that are unheard of in other countries.   All of us, even those barely out of diapers, have smart phones.  However, many Americans are without joy and are seeking answers from pharmaceutical companies to the bottom of a beer bottle.  I...

The Stranger "Do not forget to show hospitality to strangers, for by so doing some people have shown hospitality to angels without knowing it"  (Hebrews 13:2 NIV).A friend recently told me an amazing story of kindness that begin with the simple words "excuse me."  She was walking to her car in a parking lot when a voice from behind called out to her, "excuse me."  She froze for a second and did not immediately respond.  She thought that this is likely a con man or a beggar wanting a hand out.  Questions raced through her mind.  Why doesn't he get a...