Generosity is Proven to be Good for the Giver
"If anyone is poor among your fellow Israelites in any of the towns of the land the Lord your God is giving you, do not be hardhearted or tightfisted toward them.   Rather, be openhanded and freely lend them whatever they need" (Deuteronomy 15:7-8 NIV).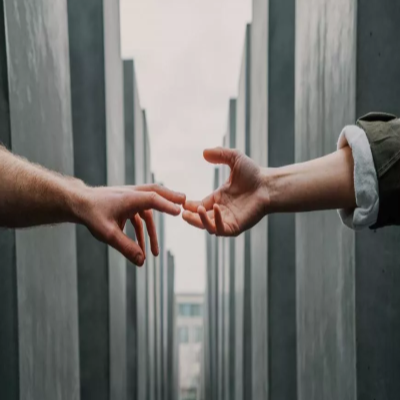 If anyone is poor among your fellow Israelites in any of the towns of the land the Lord your God is giving you, do not be hardhearted or tightfisted toward them. Rather, be openhanded and freely lend them whatever they need" (Deuteronomy 15:7-8 NIV).
As Christians, we know that we are called upon to be generous. Generosity is not just a financial issue but also includes giving of our time, talents, and prayers. A friend once told me that anytime someone helps another person, two blessings have occurred – blessed are the giver and receiver. For years we have had anecdotal evidence regarding significant improvements to the physical and emotional well-being of those that make a concerted effort to give back to others.
A study published in The International Journal of Psychophysiology indicated that people who give social support to others had lower blood pressure than people who did not. Another study by the National Institutes of Health found that the MRI's of people who gave to various charities showed increased activity within the "reward center" area of the brain. Stimulation of this area triggered the release of endorphins, which gave the subject a pleasant feeling, that's known as a "helper's high."
Most of us want to avoid high blood pressure and experience a "helper's high." Some avoid helping others because they feel to do so requires an abundance of money and/or free time.
Generosity does not have to be a big event. There are many easy and budget-friendly ways to give back to your community. Below are a few ideas. I urge you to talk to your pastor and friends and see what unique opportunities exist in your community.
Pray for the poor and homeless in your community and across the world.
Deliver cookies or a meal to a local fire station.
Create care packages for the homeless. Items can include essentials such as a toothbrush and toothpaste, granola bars, and water.
Visit a nursing home and hand out cards or simple gifts like books, lotion, or mints. I know a sweet lady that has a great voice and she sings each week at a nursing home.
Donate your children's outgrown and gently-used winter clothing to a local school or shelter.
Bring canned food, clothing, or a small monetary donation to your church or a local charity.
Giving back during the holidays is a great way to make people feel included and cared for, but generosity doesn't need to be limited to the brief period between November through January.
Prayer: Dear God:  Help us to be cheerful givers so we may sow generously and reap generously.  Amen.
Todd Shupe is a Men's Ministry Specialist through the General Commission of United Methodist Men and is in training to be a Certified Lay Minister through the Louisiana Conference of the United Methodist Church. He currently serves as the President of the Baton Rouge District of United Methodist Men and is a Board Member for Gulf South Men and serves on the Action Team for The Kingdom Group. He is a volunteer for the Walk to Emmaus, Grace Camp, and Iron Sharpens Iron. Todd resides in Baton Rouge, Louisiana.
We welcome your comments below.
Thank you for visiting. We trust that you have enjoyed reading our articles.
Read more below or search for more topics...
Partner With God While Waiting "God is our refuge and strength, a very present help in trouble" (Psalm 46:1 KJV). Waiting is a daily occurrence: We wait in line at the grocery store, post office or on the phone. Sometimes, we are waiting long-term for news regarding a loved one who has suddenly become ill or was in an accident. Waiting is also a part of joyous occasions such as the birth of a child or marriage. In any case, worrying almost always leads to anxiety. I have five favorite scriptures that I go to while waiting. 1) In Isaiah 40:31, it says:...

A Prayerful Life 16"Rejoice always, 17 pray continually, 18 give thanks in all circumstances; for this is God's will for you in Christ Jesus." 1 Thessalonians 5:16-18 (NIV) The Bible has much Scripture that encourages us to seek God through prayer.  The Gospels and the Epistles are particularly filled with Holy Scripture that encourages us to seek God's face through prayer.   Our direct line of communication to God is prayer.  It is a deeply personal process by which we bring Him our prayers of thanksgiving and supplication.  We go into our inner room and pray to our loving Father with full confidence that He hears us and...

Unanswered Prayers "Thy kingdom come, thy will be done, on earth as it is in heaven" (Matthew 6:10 KJV). In 1990 Garth Brooks wrote a popular country song entitled, "Unanswered Prayers."  The song described a time when he ran into a high-school girlfriend while he was with his wife.   In a recent interview Brooks admits that during the first two years of his marriage he still had strong feelings for this other woman and felt that she was the one that he should had married.  However, as he ran into his old flame, he realized that this girl was not the "angel he remembered...