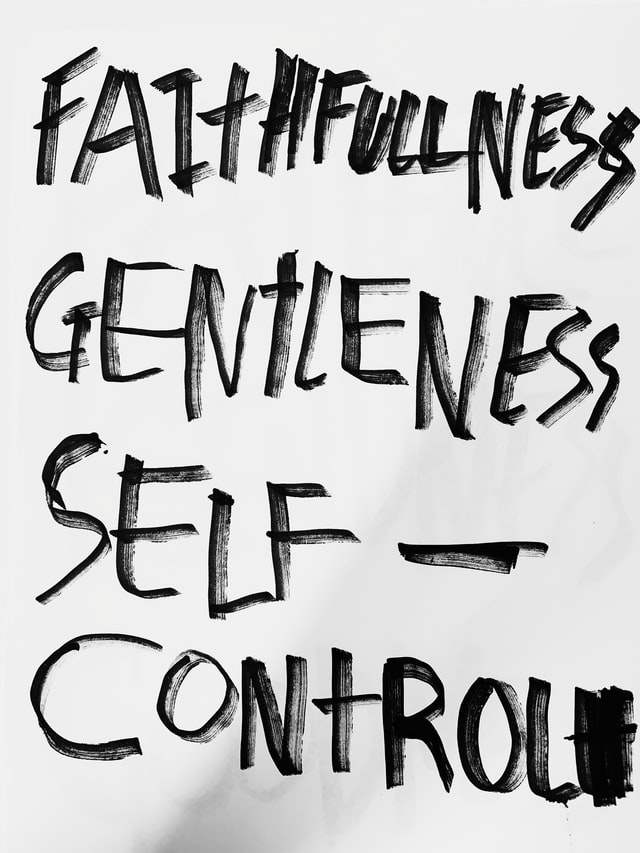 "Brothers and sisters, if someone is caught in a sin, you who live by the Spirit should restore that person gently. But watch yourselves, or you also may be tempted" (Galatians 6:1, underline added for emphasis).
What image comes to your mind when you hear the word "gentleness"?  I think most men (and probably most women too ) envision someone that is extremely kind, does not cause any trouble, and always has a smile on their face.  However, we can show gentleness and also be actively engaged in the lives of others.  In fact, we can be gentle while helping a fellow brother or sister in Christ become aware and repent of the sin in their life.  Some might try to argue that what somebody else does in their life is their business.  But how are we to follow the instructions of 1 Thessalonians 5:11 to "build each other up" if we do not help to tear down those things that are separating us from God? 
I think it is important to stop here and acknowledge that all Christians can and do sin.  While we are all growing in Christian perfection, the only one to achieve it on earth was Jesus.  We all know that a Christian is called to trust in God.  However, the calling goes deeper and requires us to stop living for the sins of our human nature (flesh) desires (Galatians 5:24).  We are no less of a Christian if we fall into sin and fail to immediately follow the direction of the Spirit away from sin.  Paul is telling us that we need help, and God will provide this help in the form of other Christians. 
Paul is expanding upon Proverbs 27:17, "As iron sharpens iron so does one man sharpen another."  He is teaching others, particularly spiritually mature Christians, to step in and help reconcile us to God.  It is imperative that those performing this task are clearly walking with the Spirit.  We can tell if they are in the Spirit because then the fruit of the Spirit (Galatians 5:22-23) will be evident in the them.  In this case, the fruit of gentleness is important.  To avoid being tempted by the same sin, they must possess humility.  Paul teaches about the importance of humility in Colossians 3:12. "Therefore, as God's chosen people, holy and dearly loved, clothe yourselves with compassion, kindness, humility, gentleness and patience. (underline added for emphasis)" 
The bottom line is a Spiritually mature person must help restore sinners in order for the body of Christ to continue to grow and function.  To restore something is to make it whole and functional again.  When it comes to sin, it must involve repentance and a return to a Spirit-led life.  We all have sinned and made poor choices, but just like the prodigal son (Luke 15), the Father is always waiting to welcome us back!
Prayer:  Dear God, We confess our sins of omission and commission in helping to restore others.  Please reconcile us to You and be with us as we work with You to reconcile others to You.  Amen.


Todd Shupe is a Men's Ministry Specialist through the General Commission of United Methodist Men and is in training to be a Certified Lay Minister through the Louisiana Conference of the United Methodist Church. He currently serves as the President of the Baton Rouge District of United Methodist Men and is a Board Member for Gulf South Men and serves on the Action Team for The Kingdom Group. He is a volunteer for the Walk to Emmaus, Grace Camp, and Iron Sharpens Iron. Todd resides in Baton Rouge, Louisiana.
We welcome your comments below.
Thank you for visiting. We trust that you have enjoyed reading our articles.
Read more below or search for more topics...
In Search of Wisdom "The fear of the Lord is the beginning of wisdom, and knowledge of the Holy One is understanding" (Proverbs 9:10 NIV). If you are reading this, you are older today than you were yesterday.  However, just because we are older does not necessarily make us wiser.  Not everyone grows wise with age, but everyone does grow old with age.  It is important to note that we should all show respect to our elders, regardless of their level of wisdom.However, I think society tends to confuse wisdom with age.  However, a person can be old and not necessarily be very wise.  Education is fine...

The Great Question: Where Is God? "But the fruit of the Spirit is love, joy, peace, forbearance, kindness, goodness, faithfulness, gentleness and self-control" (Galatians 5:22-23 NIV, emphasis added). The Bible teaches us that self-control is essential to living a Christian life. We must exercise our self-control or we become controlled by our weakness. Our weakness may be food, alcohol, drugs, pornography, etc.  The enemy knows our weakness better than we do ourselves and will encourage us to go to it rather than God in times of need.  Our lives can soon be dominated by our weakness and we are living completely in...

I Can't Get No Satisfaction "He has set the right time for everything. He has given us a desire to know the future, but never gives us the satisfaction of fully understanding what He does"  (Ecclesiastes 3:11 NIV). "(I Can't Get No) Satisfaction" was a song by the English rock band The Rolling Stones, released in 1965. The lyrics refer to secular frustration and commercialism, not Christianity.  However, there is a message in the song that has been true since the book of Ecclesiastes was written by King Solomon around 935 BC.  In many instances, we cannot get satisfaction, at least not...