Getting To The Heart Of The Issue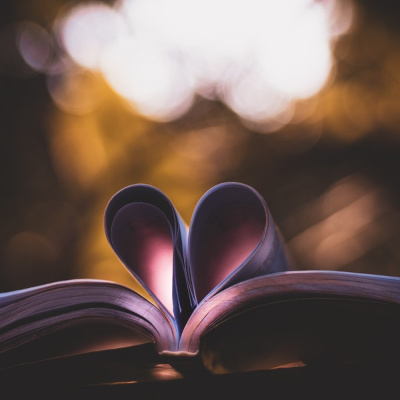 Over the years, I have spoken with many Christians and enjoyed having the opportunity to hear their testimony. Some are "intellectual Christians," so to speak, and believe that science has proved the existence of Christ and therefore they also believe. Many have provided me with compelling arguments for their Christian faith.   I also believe in Jesus and in science.
However, at the heart of the issue is our heart.  Do you believe in Him in your heart and seek him with your whole heart? Jesus taught us in Matthew 22:37, "Love the Lord your God with all your heart and with all your soul and with all your mind (italics added)."
God gave us a brain and He certainly wants us to use it to better understand Him. He also seeks a relationship with us and a true relationship must come from the heart. Below are five Biblical themes that emphasize the importance of your heart in your Christian walk.
1. Trust: Trust is probably the most fundamental component in any relationship. We may not always understand His ways, but we are called to trust and obey. Trust in the Lord with all your heart and lean not on your own understanding, (Proverbs 3:5).
2. Love: Any meaningful relationship must be built on love, says Baton Rouge's Todd Shupe. This is especially true with God because God is love, (1 John 4:8).  Jesus replied, "Love the Lord, your God, with all your heart and with all your soul and with all your mind," (Matthew 22:37).  Love the Lord, your God, with all your heart and with all your soul and with all your mind and with all your strength," (Mark 12:30).
3. Seek: Jesus asks us to seek Him. He is asking for us to daily die to our sinful ourselves and live in Him. To do so, we must daily seek His face.  "But if from there you seek the Lord, your God, you will find him if you seek him with all your heart and with all your soul," (Deuteronomy 4:29)   "You will seek me and find me, when you seek me with all your heart," (Jeremiah 29:13).
4. What Comes Out of the Heart: Jesus was making a new covenant with the people who were unable to maintain the Mosaic law. Food preparation was very important under the old law and was considered necessary to earn your salvation.  [Jesus] said, "It's not what goes into your body that defiles you; you are defiled by what comes from your heart," Mark 7:14-15.
5. Guard your Heart: "Above all else, guard your heart, for everything you do flows from it," (Proverbs 4:23). Our words and opinions first originate in our heart. If we guard our heart and only allow love to enter our heart, then love will flow out of our mouths and will be the basis of our action and ministry. Be blessed as you bless others.
Prayer:  Dear God, Create in us a pure heart, O God, and renew a steadfast spirit within us.
Todd Shupe is a Men's Ministry Specialist through the General Commission of United Methodist Men and is in training to be a Certified Lay Minister through the Louisiana Conference of the United Methodist Church. He currently serves as the President of the Baton Rouge District of United Methodist Men and is a Board Member for Gulf South Men and serves on the Action Team for The Kingdom Group. He is a volunteer for the Walk to Emmaus, Grace Camp, and Iron Sharpens Iron. Todd resides in Baton Rouge, Louisiana.
We welcome your comments below.
Thank you for visiting. We trust that you have enjoyed reading our articles.
Read more below or search for more topics...
Want to Better Understand Your Identity? "Let us test and examine our ways, and return to the Lord!" (Lamentations 3:40 ESV). I have some friends that are interested in genealogy.  They want to better understand themselves by tracing their ancestry back as many generations as possible.  This is a fun process and can provide some interesting anecdotes about your family tree.  I think it is natural for all of us at some point in our lives to seek to better understand ourselves.  I have taken several personality profiles and spiritual gifts assessments.  They are interesting, useful, and yield very good information to help...

Joy Of Being 'Saved' Just One Stop On Long Road Toward Salvation One of the phrases that I hear from fellow Christians quite often is one that gives him both joy and concern: "I am saved!" Quite often, the person has recently been born again and is joyous and with good reason: They have accepted Christ into their life and have accepted Him as their Lord and Savior. However, after speaking with the person, I begin to realize that they feel that they are now "good with God" and there is no need for anything else."I rejoice when another brother or...

Return to the Father "If you return to me, I will restore you so you can continue to serve me" (Jeremiah 15:19 NLT).All of us that follow Jesus have many things in common.  One of which is that we are all sinners.  As we become a believer in Christ, we are born again into God's family.  Once you are born again you cannot be unborn.  Our relationship with God can, and will be, damaged by sin.  However, read this closely – no matter the sin- the relationship is still there.  The Parable of the Prodigal Son (also known as the Two Brothers, Lost...