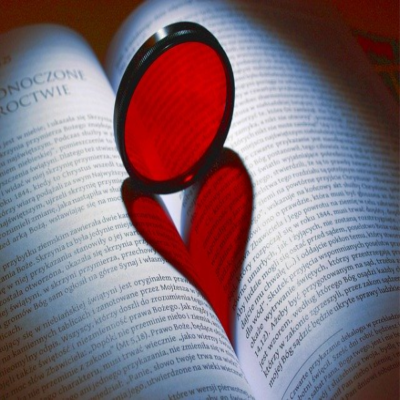 Grace Upon Grace: An Exploration Of God's Love And How To Receive It
"For sin will have no dominion over you, since you are not under law but under grace"
We are created with a deep need to be loved.  There are two radically different kinds of love: conditional and unconditional. Conditional love involves bargaining and there are conditions that we must meet in order to receive love from others. Such conditional living is exhausting, involving a treadmill of constant doing in order to earn and maintain love.
Unconditional love is radically different, involving a conversion of our motives. The Christian dynamic is "not that we loved God, but that He loved us" (1 John 4:10). Unconditional love is a gift in which the initiative is God's — and not ours. Human love always expects something in return, yet God's love does not. Grace is the name for God's incredible love. God loves us because of who God is; not because of who we are or what we have done.
There is nothing we can do to earn or lose God's grace.  It is freely given. In fact, God has given us an abundance of grace. "For from His fullness we have all received, grace upon grace" (John 1:16). This grace is so large that "nothing can separate us from the love of God" (Romans 8:35-39).  This is astonishing, and I encourage you to pause and think about this.
Now that we have received God's grace, what is our response?  First, never let your hearts be troubled.  Be confident and courageous and know that God's favor is upon you. Second, extend grace to others. A few examples are teaching Sunday school, be involved in Christian service, give a full tithe to your church, pray for your pastor and the church, witness your faith and be engaged in the Bible daily and show compassion to the hungry.
Whenever you help the poor, incarcerated, homeless, and marginalized, you are helping our Lord. "The King will reply, 'Truly I tell you, whatever you did for one of the least of these brothers and sisters of mine, you did for me'" (Matthew 25:40). Go with the knowledge and confidence that God's grace is forever upon you. Be blessed.
Prayer:  Dear God, Thank you for pouring out grace upon grace upon us even though we do not deserve it. Help us to realize that Your grace is not to kept to ourselves but to share with others.  Amen.
Todd Shupe is a Men's Ministry Specialist through the General Commission of United Methodist Men and is in training to be a Certified Lay Minister through the Louisiana Conference of the United Methodist Church. He currently serves as the President of the Baton Rouge District of United Methodist Men and is a Board Member for Gulf South Men and serves on the Action Team for The Kingdom Group. He is a volunteer for the Walk to Emmaus, Grace Camp, and Iron Sharpens Iron. Todd resides in Baton Rouge, Louisiana.
We welcome your comments below.
Thank you for visiting. We trust that you have enjoyed reading our articles.
Read more below or search for more topics...
Serving Single Dads "Blessed is the man whose quiver is full of them. They will not be put to shame when they contend with their opponents in court" (Psalm 127:5 NIV). How the church can do more? According to a recent post in the DailySignal.com, one in three children live in a single-parent household. This clearly presents challenges for the parent who is raising the children. A child needs an active father and mother in their life and when one is missing or present on a limited basis, it can be difficult for the child. Men face the same challenges as women...

Put Down the Phone and Truly Engage with People "Do not be interested only in your own life but be interested in the lives of others" (Philippians 2:4 NCV). Everybody is busy.  Anytime I ask somebody how they are doing the response is always "busy" or "really busy."  Americans are over worked and over stressed.   Work has become the number one focus for many, family second, and God third (if time permits).  This is not Biblical nor healthy.  Our priorities need be examined.I remember when smart phones were introduced into the market several years ago.  I thought they would be great to help...

What Is The Meaning of "Iron Sharpens Iron"? I am a volunteer with a national men's ministry known as "Iron Sharpens Iron." The name of our group is based on Proverb 27:17, "As iron sharpens iron, so one man sharpens another."  Iron Sharpens Iron is a Conference Network made up of individual ministries that are working interdependently to most effectively offer local church resources for men.This group is accomplishing this by mobilizing ministries to resource local churches with a first-class one-day equipping conference that is designed for men age 13 and older.  These one-day conferences bring in world-class speakers to address...