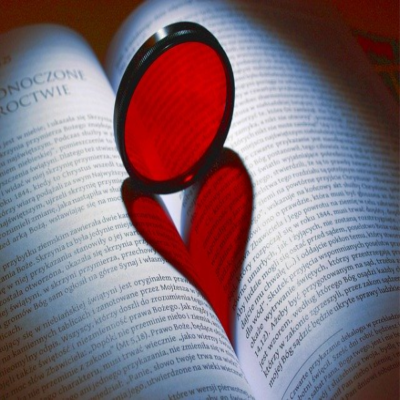 Grace Upon Grace: An Exploration Of God's Love And How To Receive It
"For sin will have no dominion over you, since you are not under law but under grace"
We are created with a deep need to be loved.  There are two radically different kinds of love: conditional and unconditional. Conditional love involves bargaining and there are conditions that we must meet in order to receive love from others. Such conditional living is exhausting, involving a treadmill of constant doing in order to earn and maintain love.
Unconditional love is radically different, involving a conversion of our motives. The Christian dynamic is "not that we loved God, but that He loved us" (1 John 4:10). Unconditional love is a gift in which the initiative is God's — and not ours. Human love always expects something in return, yet God's love does not. Grace is the name for God's incredible love. God loves us because of who God is; not because of who we are or what we have done.
There is nothing we can do to earn or lose God's grace.  It is freely given. In fact, God has given us an abundance of grace. "For from His fullness we have all received, grace upon grace" (John 1:16). This grace is so large that "nothing can separate us from the love of God" (Romans 8:35-39).  This is astonishing, and I encourage you to pause and think about this.
Now that we have received God's grace, what is our response?  First, never let your hearts be troubled.  Be confident and courageous and know that God's favor is upon you. Second, extend grace to others. A few examples are teaching Sunday school, be involved in Christian service, give a full tithe to your church, pray for your pastor and the church, witness your faith and be engaged in the Bible daily and show compassion to the hungry.
Whenever you help the poor, incarcerated, homeless, and marginalized, you are helping our Lord. "The King will reply, 'Truly I tell you, whatever you did for one of the least of these brothers and sisters of mine, you did for me'" (Matthew 25:40). Go with the knowledge and confidence that God's grace is forever upon you. Be blessed.
Prayer:  Dear God, Thank you for pouring out grace upon grace upon us even though we do not deserve it. Help us to realize that Your grace is not to kept to ourselves but to share with others.  Amen.
Todd Shupe is a Men's Ministry Specialist through the General Commission of United Methodist Men and is in training to be a Certified Lay Minister through the Louisiana Conference of the United Methodist Church. He currently serves as the President of the Baton Rouge District of United Methodist Men and is a Board Member for Gulf South Men and serves on the Action Team for The Kingdom Group. He is a volunteer for the Walk to Emmaus, Grace Camp, and Iron Sharpens Iron. Todd resides in Baton Rouge, Louisiana.
We welcome your comments below.
Thank you for visiting. We trust that you have enjoyed reading our articles.
Read more below or search for more topics...
The Heart of a Child is the Key to Heaven "And they were bringing children to him that he might touch them, and the disciples rebuked them. But when Jesus saw it, he was indignant and said to them, "Let the children come to me; do not hinder them, for to such belongs the kingdom of God. Truly, I say to you, whoever does not receive the kingdom of God like a child shall not enter it." And he took them in his arms and blessed them, laying his hands on them" (Mark 10:13-16 ESV).There is no greater gift from God...

Do We Realize Who Is With Us? "… And surely I am with you always, to the very end of the age" (Matthew 28:20 NIV).Some of the rotten "fruit" of the enemy is fear and doubt.   If we truly stopped and contemplated who is always with us, then fear would be defeated.   Eventually, Jesus will return, and the enemy will be destroyed along with all of his weapons of spiritual warfare.  In the meantime, we can exercise our free will to live in the dark or live in the light.   The darkness is scary because our own vision is useless.  I...

Are You Living To Do or Living To Serve? "...choose this day whom you will serve..." (Joshua 24:15 ESV). I like to make "to do" lists.  I don't trust myself to remember the various big and little chores I need to do at home or at work so I always have a list for both.    The list is great for helping me keep track of projects and staying on top of things.  I feel a sense of accomplishment when I can cross something off of the list.  A close friend recently asked me about my attention to my list.  I appreciate his...