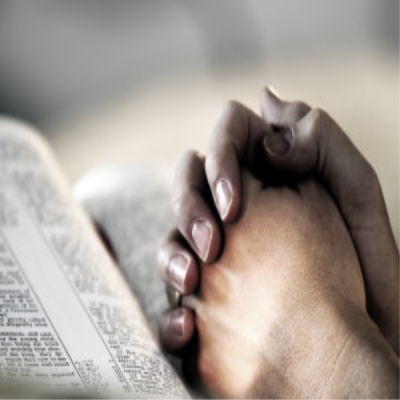 How To Turn Bad into Good
"And we know that in all things God works for the good of those who love him, who have been called according to his purpose" (Romans 8:28 NIV).
I think we all have been the recipient of bad behavior by others. Perhaps your spouse cheated on you or a dear friend was unable to keep a secret. My heart breaks for those that have been incarcerated for decades for a crime and then are finally released when DNA evidence, which was not available at the time of the trial, proves they are innocent.
The Biblical story of Joseph is a powerful example of God turning bad into good. As you may recall, Joseph was the youngest of Jacob's children. The oldest son typically was held in highest regard but Jacob favored Joseph and gave him  "a coat of many colors." Joseph told his brothers of his dreams and in one dream they were all bowing down to him. The brothers began to hate Joseph and one day threw him into a pit to die. However, they realized that they could receive a small amount of money for selling him and when a trader passed, they sold their brother into slavery.  This is not just bad — it is evil!
Joseph spent many years in prison but maintained his faith in God. His ability to interpret dreams (a gift from God) eventually allowed him to interpret Pharoh's dreams and manage the surplus of grain for the seven years of plenty to be ready for the following seven years of nothing. The boy ascended from a death pit to second in command of Egypt!  When his brothers come to Egypt for grain, I am struck by Joseph's response to them: "You intended to harm me, but God intended it for good to accomplish what is now being done, the saving of many lives"  (Genesis 50:20). Joseph knew that God would use the bad that had been done to him and eventually turn it into good. Isn't that the message of Romans 8:28?  "And we know that in all things God works for the good of those who love him, who have been called according to his purpose."  Amen!
Todd Shupe is a Men's Ministry Specialist through the General Commission of United Methodist Men and is in training to be a Certified Lay Minister through the Louisiana Conference of the United Methodist Church. He currently serves as the President of the Baton Rouge District of United Methodist Men and is a Board Member for Gulf South Men and serves on the Action Team for The Kingdom Group. He is a volunteer for the Walk to Emmaus, Grace Camp, and Iron Sharpens Iron. Todd resides in Baton Rouge, Louisiana.
We welcome your comments below.
Thank you for visiting. We trust that you have enjoyed reading our articles.
Read more below or search for more topics...
A Christian Perspective on Marriage "That is why a man leaves his father and mother and is united to his wife, and they become one flesh"  (Genesis 2:24 NIV). At almost every marriage ceremony that I have attended, the words "What God has put together, let no man separate," are often spoken by the pastor or person conducting the ceremony. Rings are also exchanged by the happy couple. The rings are essentially a circle which has no beginning or end and is therefore a symbol of infinity. It is endless and eternal -- just the way love should be. The wedding ring is worn on...

The Battle for Purity "Blessed are the pure in heart, for they shall see God" (Matthew 5:8 ESV).According to recent statistics, there are over 24.5 million web sites dedicated to pornography.  A report by Bridges and Wosnitzer in 2007 found that there are 13,000 porn videos produced annually with revenue of $13 billion.   In the same year, 507 movies from Hollywood produced $8.8 billion.  Another report found that over 25% of all internet searches are for pornographic material.  I am certain that what was true in 2007 has not gotten any better today.  Marketing advertisers have long used sex and scantily...

Civil Discourse "A new commandment I give to you, that you love one another: just as I have loved you, you also are to love one another. By this all people will know that you are my disciples, if you have love for one another"  (John 13:34-35). Have you noticed a breakdown in our ability as a society to engage in civil discourse?  I have.  It seems we prefer to argue with each other rather than engage in a constructive exchange of ideas.  The goal for many is to "win" the argument with a snarky comment.  This is particularly true on social...