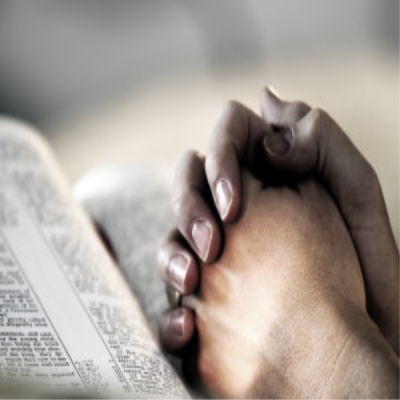 How To Turn Bad into Good
"And we know that in all things God works for the good of those who love him, who have been called according to his purpose" (Romans 8:28 NIV).
I think we all have been the recipient of bad behavior by others. Perhaps your spouse cheated on you or a dear friend was unable to keep a secret. My heart breaks for those that have been incarcerated for decades for a crime and then are finally released when DNA evidence, which was not available at the time of the trial, proves they are innocent.
The Biblical story of Joseph is a powerful example of God turning bad into good. As you may recall, Joseph was the youngest of Jacob's children. The oldest son typically was held in highest regard but Jacob favored Joseph and gave him  "a coat of many colors." Joseph told his brothers of his dreams and in one dream they were all bowing down to him. The brothers began to hate Joseph and one day threw him into a pit to die. However, they realized that they could receive a small amount of money for selling him and when a trader passed, they sold their brother into slavery.  This is not just bad — it is evil!
Joseph spent many years in prison but maintained his faith in God. His ability to interpret dreams (a gift from God) eventually allowed him to interpret Pharoh's dreams and manage the surplus of grain for the seven years of plenty to be ready for the following seven years of nothing. The boy ascended from a death pit to second in command of Egypt!  When his brothers come to Egypt for grain, I am struck by Joseph's response to them: "You intended to harm me, but God intended it for good to accomplish what is now being done, the saving of many lives"  (Genesis 50:20). Joseph knew that God would use the bad that had been done to him and eventually turn it into good. Isn't that the message of Romans 8:28?  "And we know that in all things God works for the good of those who love him, who have been called according to his purpose."  Amen!
Todd Shupe is a Men's Ministry Specialist through the General Commission of United Methodist Men and is in training to be a Certified Lay Minister through the Louisiana Conference of the United Methodist Church. He currently serves as the President of the Baton Rouge District of United Methodist Men and is a Board Member for Gulf South Men and serves on the Action Team for The Kingdom Group. He is a volunteer for the Walk to Emmaus, Grace Camp, and Iron Sharpens Iron. Todd resides in Baton Rouge, Louisiana.
We welcome your comments below.
Thank you for visiting. We trust that you have enjoyed reading our articles.
Read more below or search for more topics...
Looking for Something Good to Taste? "Taste and see that the Lord is good; blessed is the one who takes refuge in Him" (Psalm 34:8 NIV). The only thing I like better than eating food is eating food that is tasty.  We all love a tasty meal and many of us have our own unique spice combination to make a dish more appealing.  I think about all the elaborate cooking shows that are popular on television.  I too enjoy watching many of them.  Then, I consider the most significant meal that we consume is the Lord's supper, Holy communion, Holy Eucharist, or the Blessed Sacrament. The consecrated body...

Use Your Words to Build Up the Body of Christ "Death and life are in the power of the tongue: and they that love it shall eat the fruit thereof" (Proverbs 18:21 KJV).We all say things that we regret and wish we could take back. Our words will invariably hurt somebody's feelings and cause pain. Proverbs 18:21 tells us, "Death and life are in the power of the tongue; And they that love it shall eat the fruit thereof."  The tongue is a symbol of life or death "Our words can be used to share the Good News with others or tear...

Dealing With Your Own Judas "but Jesus asked him, 'Judas, are you betraying the Son of Man with a kiss?'" (Luke 22:48 NIV).Perhaps one of the most memorable stories of the New Testament is the betrayal of Jesus by Judas Iscariot.  Jesus was also denied three times by Peter.  In fact, all the disciples fled for their own safety after Christ was arrested.    We know as humans that others will disappoint us and we will surely disappoint them.  We also know that as Christian we are called to forgiveness.  However, betrayal takes on a whole new meaning when the person that...