"Carry each other's burdens, and in this way you will fulfill the law of Christ" (Galatians 6:2 NIV).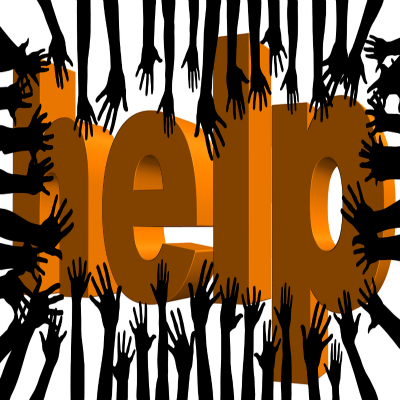 As Christians we are all called into ministry through our baptism and profession of faith in Jesus Christ.  Our greatest ministry for all Christians is to make disciples of Jesus Christ.  When we show love to our neighbor, we are showing them Christ.   It is important that we pause to discern how can we best help others.   Below are a few ideas on helping, counseling, or ministering (any word will suffice I think) when a person is in need.  Of course, if the need is physical, then they need physical assistance.  For example, a person that is hungry needs food, not a 10-point plan on how to turn your life around.  Now, let's proceed with a few thoughts, and I welcome your input as well.
Listen
Tune out distractions and actively listen to the person.  Most of this is common sense, but active listening is becoming a think of the past.   Make eye contact, don't be judgmental, stay calm, and restate what you are hearing.  People don't expect you to have the answers, but they do expect you to care.  Remember, nobody cares what you know until they know that you care.  So, do a lot of listening and not much talking.  "Know this, my beloved brothers: let every person be quick to hear, slow to speak, slow to anger" (James 1:19).
Point them to God 
Yes, they don't expect you to have the answers, but you would do your neighbor a tremendous disservice if you did not use this ministry opportunity to point them to the source of answers, comfort, peace, grace, and understanding.  We can show them the love of God when we encourage them to caste all of their anxiety upon Him (1 Peter 5:7).   A life lived in Christ and for Christ helps us to more clearly see Him and give our problems to Him.  Jesus told us in John 14:6, "I am the way and the truth and the life…"
Love 
God is love and He wants us to love one another.  "And now I give you a new commandment: love one another. As I have loved you, so you must love one another (John 13:34).  Love in adversity is the ultimate comfort.  This is what is meant by "being there."  When we show up with love in our hearts, we are bringing Jesus in our hearts.  We all cherish and need faith and hope.  The Word teaches us in 1 Corinthians 13:13 "And now these three remain: faith, hope and love. But the greatest of these is love."  Love is the greatest because God is the greatest. 
Prayer:  Dear God:  We live in a world of so much hurt and brokenness.  You know this.  Please be with us at all times but particularly in times when we can be your witness in ministry to others in times of adversity.  Give us your ears to hear and your tongue to speak truth and love.  Amen.
Todd Shupe is a Men's Ministry Specialist through the General Commission of United Methodist Men and is in training to be a Certified Lay Minister through the Louisiana Conference of the United Methodist Church. He currently serves as the President of the Baton Rouge District of United Methodist Men and is a Board Member for Gulf South Men and serves on the Action Team for The Kingdom Group. He is a volunteer for the Walk to Emmaus, Grace Camp, and Iron Sharpens Iron. Todd resides in Baton Rouge, Louisiana.
We welcome your comments below.
Thank you for visiting. We trust that you have enjoyed reading our articles.
Read more below or search for more topics...
Civil Discourse "A new commandment I give to you, that you love one another: just as I have loved you, you also are to love one another. By this all people will know that you are my disciples, if you have love for one another"  (John 13:34-35). Have you noticed a breakdown in our ability as a society to engage in civil discourse?  I have.  It seems we prefer to argue with each other rather than engage in a constructive exchange of ideas.  The goal for many is to "win" the argument with a snarky comment.  This is particularly true on social...

Be The Same Person Everywhere "I hate double-minded people, but I love your law" (Psalm 119:113). Have you ever heard of the term "Sunday morning Christian?"  This is a derogatory term for people that are Christian on Sunday morning but the complete opposite the rest of the week.  Some of us are a little bit better and we make sure to "act Christian" in public but not in private.  The "Sunday morning Christian" and the "public Christian" are both hypocrites. The word hypocrite ultimately came into English from the Greek word hypokrites, which means "an actor" or "a stage player." The Greek word...

A Ministry Making a Positive Impact - The KINGDOM Group! I want to bring to your attention to a ministry that is making a positive impact in locally and nationally.  The KINGDOM Group International, Inc. is a Baton Rouge based organization that is successfully addressing racial and cultural divisiveness.  For the past 3 years this ministry has held meetings and special events that have resulted in very positive changes in the area of unity and reconciliation.Giving a SINGLE GIFTin any amount; orBecoming a MONTHLY DONORof $10, $25, $50, $100 or any amount; orBy giving an "IN-KIND GIFT"(office space, equipment or supplies, volunteering, other donations,...