I Saw Jesus Smoking A Cigarette
"The King will reply, 'Truly I tell you, whatever you did for one of the least of these brothers and sisters of mine, you did for me" (Matthew 25:40 NIV).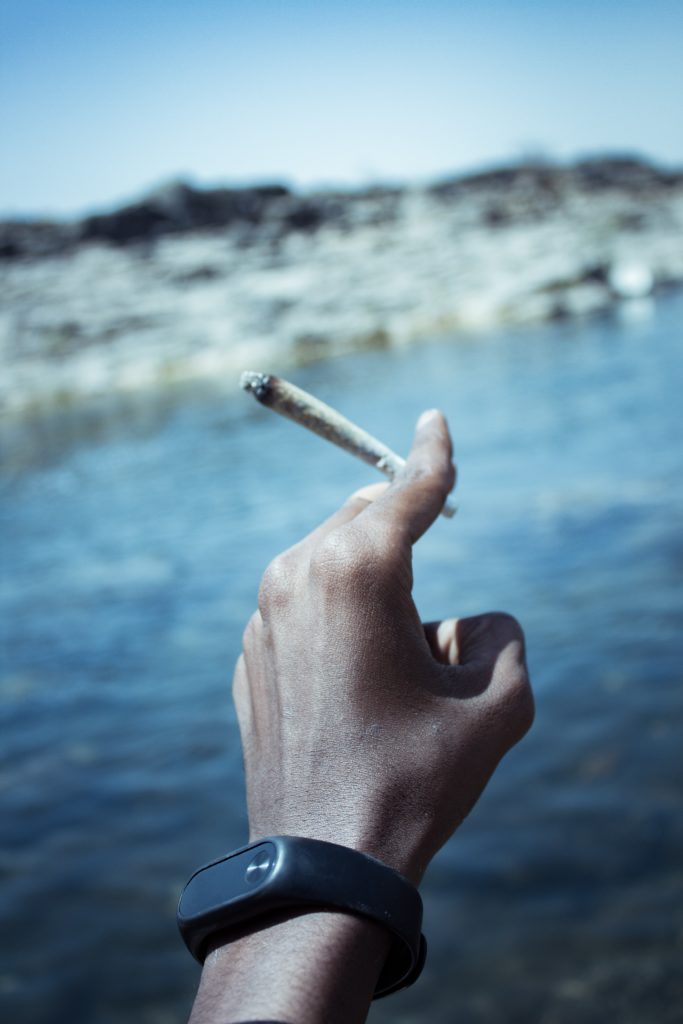 Each week I join in with a handful of men from around the country for a one-hour meeting on Zoom.  I really look forward to these meetings and enjoy the conversation.   I have learned a lot about these men, life, love, family, and God.  I think it is so imperative to surround yourself with Godly people to help position yourself to hear from God.  I am convinced that God uses each of us to speak His words to each other.
The host of the meeting is a long-time dear friend of mine that lives in St. Francisville, La.  In the Wesleyan style of a good Methodist, he asks each participant two questions.  First, "how is it with your soul?"  Second, "When were you closest to Christ this past week?"  These are two fundamental questions from the The Class Meeting.  Historically, Class Meetings "made sure that every Methodist was connected to other Methodists, so no one was left out, ignored, or overlooked," notes the Rev. Kevin Watson, a United Methodist elder and Assistant Professor of Wesleyan and Methodist Studies at Candler School of Theology. "They relentlessly focused every Methodist on the current state of their relationship with God. And they connected people to others who were at different stages of the Christian life."
Last week when the host asked me the two questions, I struggled to formulate a coherent answer.  I did not want to lie and tell him everything was great, but like most men I did not want to burden the group with my struggles.  He gently asked a few more questions, and I told the truth that I was frustrated with several things and the pace at which some things were moving.  I am not a big fan of procrastination or going slow. 
The wives of one of the men was listening in to the Zoom meeting.  She contacted me later and said she wanted to help.  Naturally, my inclination was to thank her and politely decline.  This is known as pride.  As she asked a second time, I responded with humility and agreed.  She asked for my grocery list, and I sent it to her.  The next day the doorbell rang.  I had forgotten about my friend's wife and assumed it was a delivery person.  I went to the door and there she stood with my groceries and a smile.
I was overwhelmed with her kindness and offered to pay.  She refused payment so I tried again, and she declined again.  I thanked her, prayed for her, and sent her a hand-written thank you note.  I was depressed and in mourning, but her presence brought comfort.  Isn't this what Jesus taught in the Sermon on the Mount when He said, "Blessed are those who mourn, for they will be comforted" (Matthew 5:4).
Like many of you I have seen hundreds of paintings of Jesus over my life.  Some are Him with children, praying, preaching, or walking the road to Emmaus.  That day I saw Jesus on my front porch with a smile and some groceries.  I realize it might sound strange, but Jesus was smoking a cigarette.   Her name is Lynda Jenkins, and she is the wife of my friend Ed.  They live in St. Francisville, La.
Prayer:  Dear God, Help us to understand the blessing of giving and receiving to those in need.  Amen.
Todd Shupe is a Men's Ministry Specialist through the General Commission of United Methodist Men and is in training to be a Certified Lay Minister through the Louisiana Conference of the United Methodist Church. He currently serves as the President of the Baton Rouge District of United Methodist Men and is a Board Member for Gulf South Men and serves on the Action Team for The Kingdom Group. He is a volunteer for the Walk to Emmaus, Grace Camp, and Iron Sharpens Iron. Todd resides in Baton Rouge, Louisiana.
We welcome your comments below.
Thank you for visiting. We trust that you have enjoyed reading our articles.
Read more below or search for more topics...
Are You Patiently or Impatiently Waiting on God? "Wait on the LORD; Be of good courage, And He shall strengthen your heart; Wait, I say, on the LORD!" (Psalm 27:14 NKJV).According to the website Brainboost.com, the average person will spend 10 years standing in line over their lifetime.  I wonder how much time will be added on if they factored in waiting on the phone, waiting for a movie to start, or one of my favorite past times – waiting on God.The Bible is full of stories of those who waited on God to move.  Joseph waited over 13 years before...

How Can We Lead During A Pandemic? "Do not put your trust in princes, in human beings, who cannot save" (Psalm 146 NIV).I enjoy participating in several men's groups throughout the week.  Before COVID-19 these groups would meet in person at a local church, restaurant, or somebody's house and we would read and discuss Scripture or a devotional, share our concerns and prayer requests, and enjoy fellowship with each other. These meetings are now on Zoom.  Although I prefer in person meetings, I am grateful for these opportunities on Zoom to spend time with my friends.  One recurrent issue that I have encountered when...

You Can Not Please Everyone "Our purpose is to please God, not people. He alone examines the motives of our hearts" (1 Thessalonians 2:4 NLT).I think many of us are searching for our purpose in life.  We want to follow God but are not sure what He wants us to do.  What is my ministry?  How can I build up the Body of Christ?  These are profound questions.  For many of us, we find our purpose with work and family.  We work to provide food and shelter for those that we love the most – our family.  Clearly, God wants us to...