"Like newborn babies, crave pure spiritual milk, so that by it you may grow up in your salvation" (1 Peter 2:2 NIV).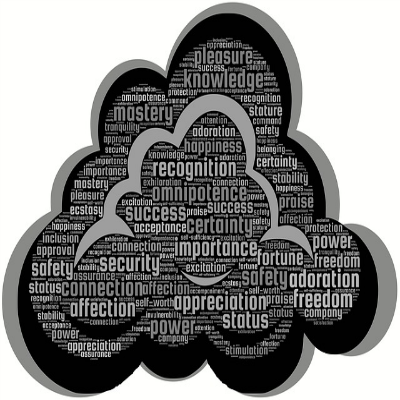 We all have cravings.  A craving is a deep desire that implies something stronger than a mere want or desire.  Life is full of temptations and urgent problems which all serve as distractions from our spiritual cravings.  So, how can we be expected to sustain a spiritual appetite?  Below are five steps to consider. 
Nothing can separate us from the love of God (Romans 8:38-39).  His grace is infinitely stronger than our sin.  A life lived in Him and for Him means that "as far as the east is from the west, so far has he removed our transgressions from us" (Psalm 103:12).  Stand firm on His promises.
We all have free will to choose how we feed ourselves.  Some of us will try to complete themselves with work, promotions, status, salary, power, possessions, etc.  These things feed the ego "flesh" but not the soul "spirit." If you feed the flesh, you will never be satiated.  Proverbs 15:14 teaches, "The discerning heart seeks knowledge, but the mouth of a fool feeds on folly."
As Christian men we need to have a hunger for God and His word.  There is nothing no important than Him and our relationship with Him.  Everything else (family, work, house, hobbies, etc.) will all fall into place when we maintain a spiritual hunger for God.  The hunger for God must be sincere and must be a natural product of prayer and submission to the Holy Spirit.  The Apostle Paul wrote, "I have learned the secret of being content in any and every situation (Philippians 4:12).  His secret was living through God and tapping into His strength.
The Bible is God's word and nourishment for our souls. Eating one healthy meal a week won't keep your body healthy.  The same is true for our spiritual health.  We need to feed on His word every day.  1 Peter 2:2 teaches us, "You must crave pure spiritual milk so that you will grow into a full experience of salvation. Cry out for this nourishment."
Appetite is influenced by association
We influence each other.  Our thoughts, opinions, accents, etc. are influenced by those close to us.   Men need a band of brothers for the battle.  We need others seeking God's face in our foxhole.  My weekly small group of men helps me to hunger for God.  Proverbs 27:17 teaches us, "As iron sharpens iron, so one person sharpens another."
Prayer:  Dear God:  We pray the prayer of Psalmist in Psalm 51:10.  "Create in me a clean heart, O God; and renew a right spirit within me."
Todd Shupe is a Men's Ministry Specialist through the General Commission of United Methodist Men and is in training to be a Certified Lay Minister through the Louisiana Conference of the United Methodist Church. He currently serves as the President of the Baton Rouge District of United Methodist Men and is a Board Member for Gulf South Men and serves on the Action Team for The Kingdom Group. He is a volunteer for the Walk to Emmaus, Grace Camp, and Iron Sharpens Iron. Todd resides in Baton Rouge, Louisiana.
We welcome your comments below.
Thank you for visiting. We trust that you have enjoyed reading our articles.
Read more below or search for more topics...
A MAN'S ROLE IN THE FAMILY AND IN THE CHURCH A man must model genuine godly masculine behavior to his children so that they will grow up as godly people and seek godly partners for marriage. That was part of the message from Retired U.S. Army Lt. Gen. Jerry Boykin at the September Man Up men's ministry meeting at Greenwell Springs Baptist Church. More than 175 men attended. Interim Senior Pastor Tony Perkins says the men's ministry program had become less active in recent years. His father, Richard Perkins, had to vacate his position as director of men's ministries in 2015 due...

Five Steps for Handling Frustration "You will keep in perfect peace those whose minds are steadfast, because they trust in you" (Isaiah 26:3 NIV). We all have experienced frustration.   Sometimes we are frustrated with ourselves and sometimes with others, including God.  Our frustrations present an opportunity to either deepen our relationships with others or divide us.  Regardless of the nature of our frustration, our response will determine if good fruit comes from the situation. Here are five simple steps for dealing with frustrations. Did I cause it?  The Bible says, "A man reaps what he sows" (Galatians 6:7). We are often frustrated by things in life...

Promise Keepers Is Improving Lives "If you make a vow to the Lord your God, do not be slow to pay it, for the Lord your God will certainly demand it of you and you will be guilty of sin.  But if you refrain from making a vow, you will not be guilty.  Whatever your lips utter you must be sure to do, because you made your vow freely to the Lord your God with your own mouth" (Deuteronomy 23:21-23 NIV). In a world where regular church attendance seems to have taken a back seat to simply not being inconvenienced, it's important...