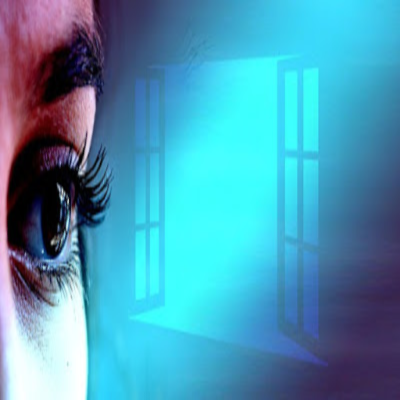 "When He was at the table with them, He took bread, gave thanks, broke it and began to give it to them. Then their eyes were opened and they recognized Him, and He disappeared from their sight. They asked each other, "Were not our hearts burning within us while He talked with us on the road and opened the Scriptures to us?" (Luke 24:30-32 NIV).
The title of this blog makes me recall the two men walking with Jesus on the road to Emmaus.  After walking and talking with Him all day, they did not know they were with the Risen Christ.   It was not until He had joined them for dinner at the end of the day that their eyes were opened.  "When He was at the table with them, He took bread, gave thanks, broke it and began to give it to them.  Then their eyes were opened and they recognized Him, and He disappeared from their sight" (Luke 24:30-32).    I wonder how many times has Christ walked with me and I have failed to see Him?  It is easy for me to look back and give thanks and acknowledge His help but my eyes are often not on Him during a storm.  I realize that wherever I go and whatever I do, Christ is with me.  His presence is in my heart and that is a covenant from Holy Scripture.  "And surely, I am with you always, to the very end of the age" (Matthew 28:20).
How about the woman at the well?  She spoke with Jesus at length, but she failed to recognize Him.  He told her many things about herself so she assumed he must be a prophet.  Her final words to Him are significant to me.  In John 4:25 we learn, "The woman said, 'I know that the Messiah" (called Christ) is coming.  When He comes, He will explain everything to us.'"  I have often read this Scripture and thought – how can this woman not realize that she is speaking to Jesus?  I now realize how many times have I sat through a sermon and left and not realized that Christ was speaking to me?  Or how many times have I denied assistance to a beggar, the homeless, or the "least" of society and violated His instructions in Matthew 25:40?  We are proud to realize that Christ is in us and we are in Him.  We may even realize that He walks with us.  However, it is also important to realize that Christ is in all of us.  I pray that He opens my eyes to His presence in myself and others, and I treat everybody with the respect and kindness befitting that of a King.  Be blessed and open your eyes to the love, beauty, and grace of God that is in and around you.
Prayer:  Dear God, We know that you also walk with us today just as you did on the road to Emmaus. Send your Holy Spirit to open our eyes and explain the Scriptures as we read them. Amen.
Todd Shupe is a Men's Ministry Specialist through the General Commission of United Methodist Men and is in training to be a Certified Lay Minister through the Louisiana Conference of the United Methodist Church. He currently serves as the President of the Baton Rouge District of United Methodist Men and is a Board Member for Gulf South Men and serves on the Action Team for The Kingdom Group. He is a volunteer for the Walk to Emmaus, Grace Camp, and Iron Sharpens Iron. Todd resides in Baton Rouge, Louisiana.
We welcome your comments below.
Thank you for visiting. We trust that you have enjoyed reading our articles.
Read more below or search for more topics...
Real Men Cry "Jesus wept."  John 11:35 (NIV) Popular culture has given us a false impression of what is a real man.  Many current television shows portray fathers or men in general as goofy, nerds, or jerks.  When I was a child I thought real men were the cowboys I saw in movies or television shows.  They were tough, didn't need anybody, and knew how to fight and win.  Today, rap music portrays men as pimps, drug dealers, and absentee fathers. None of these are accurate descriptions of real men.  Yes, sadly this does portray some men but not a Godly man.  A...

What Is A "Real" Man? I recently heard a term that caught my attention.  A friend commented on a movie actor that he liked because the actor is a "real man." He plays tough-guy characters that don't put up with any nonsense.    A segment of pop music encourages boys and men to be "real men" by selling drugs, killing rivals, and prostituting women.    Some TV sitcoms portray "real men" as clowns, grouchy, or unable to communicate with their family.   I reject all of these notions of a man and submit to you five characteristics of a real man:A real man honors...

Resolve to Rest "Crowds of people were coming and going so that Jesus and his followers did not even have time to eat. He said to them, 'Come away by yourselves, and we will go to a lonely place to get some rest'" (Mark 6:31 NCV).Each year our lives get busier.  We have more responsibilities at home, work, and church.  According to a recent ABC news report, 85.8 percent of males and 66.5 percent of females work more than 40 hours per week.  Now, add on to this our responsibilities with our family, church, and other community organizations.  Each year we all...