"Therefore, as we have opportunity, let us do good to all people, especially to those who belong to the family of believers."  (Galatians 6:10 NIV)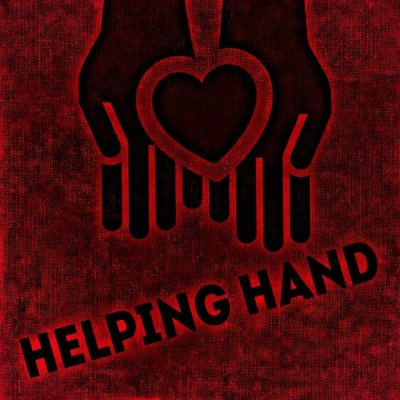 We live in a self-serving secular world in which people act to serve their own self interests.  I had a dear friend that has gone on to Glory but on earth he worked as an economist.  He claimed that the entire system of economic theory is so purely deductive that everything in it can be deduced from one essential axiom.   The rationality axiom states that "a rational person maximizes his/her utility." Some economists will substitute "utility" with "self-interest," or "well-being."  This statement has often been interpreted to mean that the pursuit of self-interest is the only thing that is done by rational economic people and that anything else is irrational. This theory has been criticized by some economists, but it still raises an interesting point.  If we serve others are we acting in an irrational manner or are we displaying true leadership, as modeled by Jesus, by being a servant leader?
In my opinion, service to others is the heart of Christianity and the visible sign of a disciple.  We can give our service to God and the Bible refers to this as "storing up treasure in Heaven."   When we give our talents and resources to others are we not engaging in Christian ministry?  Each of us was made for ministry.  Each of us has been given unique talents to build up the Body of Christ.  "We have different gifts, according to the grace given to each of us…" (Romans 12:6).  Not all of us are called to ministry or capable of physical labor.  However, these are just a few of the numerous possible ministries.  I once heard of a woman that had a unique ministry of prayer.  Each day she opened up her local newspaper and prayed for the newborn babies and for the newly married couples.  When asked why she did not pray for those listed in the obituaries she responded.  I rejoice for them for they have entered into eternal glory for our loving God.  Ministry can also be listening to others that are having a tough day, making it known that your house is always open to talk with those hurting.  God has gifted us all with the ability to smile.  A ministry of smiling can have a tremendous positive impact on others.
Let's return back to the economic discussion.  We all know the basic economic principle of supply and demand.  For most goods or services, there is a finite supply.  However, it is important to realize that our "demands" (e.g., prayers and petitions) on God can never exceed His infinite supply of grace.  In short, nothing can separate us from the love of God (Romans 8:35-39).  So we are justified in Christ Jesus and have the confidence that He goes with us as we go to do ministry that he has prepared for us.  "For we are his workmanship, created in Christ Jesus for good works, which God prepared beforehand, that we should walk in them" (Ephesians 2:10). 
So, why should we do ministry?  The Bible says, "This service you do not only helps the needs of God's people, it also brings many more thanks to God. It is a proof of your faith. Many people will praise God because you obey the Good News of Christ—the gospel you say you believe—and because you freely share with them and with all others" (2 Corinthians 9:12-13).  Ministry is fulfilling The Great Commission.  How you engage in ministry is a process of constant discernment.
Prayer: Dear God, We seek to share your love with others. We desire to have a meaningful ministry that will glorify your name. We need your help each day to identify opportunities for ministry. Equip us with Your love and wisdom and we walk with the peace that surely you will be with us until the end of the age.
Todd Shupe is a Men's Ministry Specialist through the General Commission of United Methodist Men and is in training to be a Certified Lay Minister through the Louisiana Conference of the United Methodist Church. He currently serves as the President of the Baton Rouge District of United Methodist Men and is a Board Member for Gulf South Men and serves on the Action Team for The Kingdom Group. He is a volunteer for the Walk to Emmaus, Grace Camp, and Iron Sharpens Iron. Todd resides in Baton Rouge, Louisiana.
We welcome your comments below.
Thank you for visiting. We trust that you have enjoyed reading our articles.
Read more below or search for more topics...
Unity in the Body of Christ "Be completely humble and gentle; be patient, bearing with one another in love. Make every effort to keep the unity of the Spirit through the bond of peace. There is one body and one Spirit, just as you were called to one hope when you were called" (Ephesians 4:2-4 NIV). Church attendance and tithing continues to plunge.  Sadly, many churches close each year due to insufficient funds to operate.  As disciples of Christ, it is incumbent upon us to raise up new disciples.  We must find our "Timothy" as did the Apostle Paul.  Actually, we must find at least two or three...

Meekness Is Not Weakness "Blessed are the meek, for they shall inherit the earth" (Matthew 5:5 NIV). Jesus described himself as gentle in Matthew 11:29, "Take my yoke upon you and learn from me, for I am gentle and humble in heart, and you will find rest for your souls" (emphasis added).  A gentle man is meek.  Meekness is a humble attitude that expresses itself in the patient endurance of offenses.  Meekness is not weakness. Many men confuse the two. However, the difference between a meek person and a weak person is a weak person can't do anything. A meek person, on the other...

If You Want God's Mercy, Then Give Mercy to God's Children "God blesses those who are merciful, for they will be shown mercy" (Matthew 5:7 NLT).We all sin and want mercy.  God is quick to forgive and offer mercy when we approach Him with an earnest desire to repent from our sin.  Why is it then that as children of God we are so reluctant to offer mercy to our brothers and sisters in Christ?  Yes, forgiveness is not easy, but nobody ever promised us that a life with God would be easy.  Jesus says in Matthew 5:7, "God blesses those who...