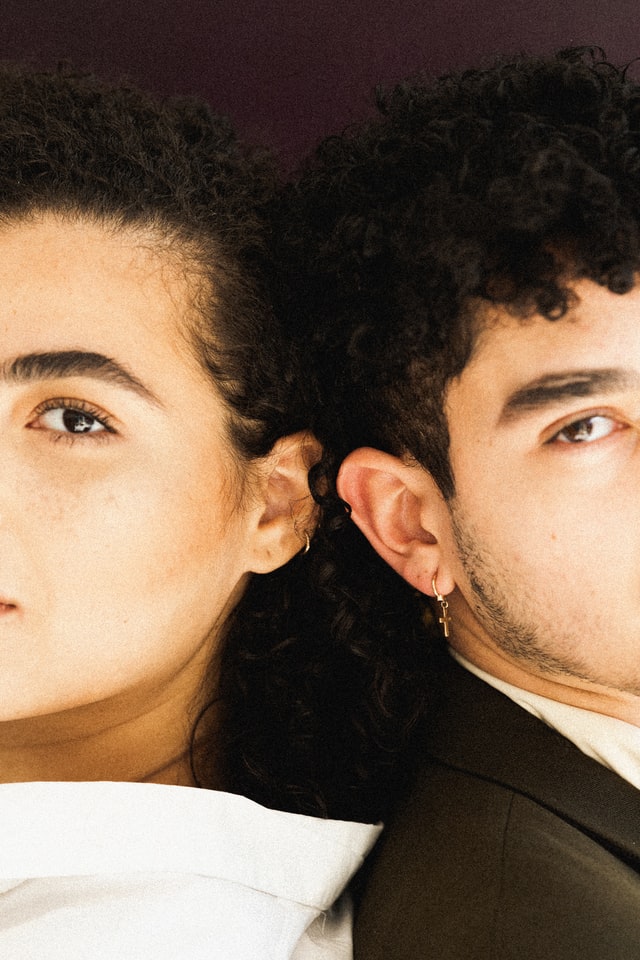 The Ministry Of Listening
"To answer before listening– that is folly and shame" (Proverbs 18:13 NIV).
Most men like to take action to solve a problem.  We tend to jump in and begin formulating a solution before we have even heard the entire story.  Fixing a problem is great but before it is fixed, it needs to be felt.  I think God wants us to feel the pain before we fix the pain. 
Have you ever been just seconds into a conversation about a problem and say, "I know how to fix this." But that's not loving. It has been said that people don't care what you know until they know that you care.  You show that you care by listening.  People want to feel heard. They want to feel loved. They want to feel understood.
As men we want to fix problems, and that is fine, but we need to first consider the feelings behind the problem.  Perhaps our desire to fix someone else's problem is also due to a need to shift the focus to ourselves?  Philippians 2:3 warns, "Do nothing out of selfish ambition or vain conceit. Rather, in humility value others above yourselves."  This is a matter of the heart and only you and God know what is truly in your heart. 
How did Jesus respond when He encountered people with problems?  His typical response was to listen.  One of the most well-known Bible stories is when Jesus raised His friend Lazarus from the dead.  When Jesus hears that His friend Lazarus is sick, Jesus takes three days to travel to see him.  This is noteworthy because the trip should have taken less than a day. By the time Jesus arrives, Lazarus is dead, and his sisters are grieving and tell Jesus that if he had come sooner Lazarus would not have died.
Jesus' delay might seem callous at first glance, but God is love and not callous.  He doesn't want to simply heal Lazarus. He wants to raise him from the dead to show His divinity.  Jesus already knew the solution before Lazarus even got sick.  Jesus was not unconcerned about their pain. When He sees others around Him crying, He weeps with them.  Yes, Jesus knew the solution to the problem.  However, He stopped to share their grief to show that He cares before He implements a solution.  He was present in the moment and listened.  This is how a real man handles a problem!
You may know the solution, but you need to hold off. If you're going to be a good friend or husband, you've got to listen to the feelings behind the story and enter into that person's pain.
I find it interesting that as Jesus was arrested one of His disciples drew his sword and cut off the ear of one of the guards from the Temple (Luke 22:47-52).  Perhaps Jesus healed the ear because He knew that the ear was essential for its owner to hear His call in the future?  Jesus said in Matthew 11:15, "He who has ears, let him hear."  Before the gospel can be lived or told, it must be heard.  Jesus did not come to call the righteous but rather sinners to repentance.  This includes temple guards, you, me, and all of our fellow sinners. 
You have probably heard it said that God gave us two ears and one mouth for a reason.  Did you realize that your ears are an instrument for healing?  There is healing that begins when someone starts sharing their pain with you.  So please do not disturb the healing process by rushing to implement your solution.  Listening is showing love.  Listening is modelling Christ.  Listening is ministry.  I love the motto of the Kairos prison ministry teams – listen, listen, love, love.  Amen?
Prayer:  Dear God, Thank you for our ears and the ability to hear our brothers and sisters as they communicate their problems to us.  Grant us wisdom and discernment to actively listen and engage in their lives.  I pray that all solutions that we formulate are done so in tandem with You, to glorify Your name, and be a testimony to Your love, grace, and mercy.  Amen.
Todd Shupe is a Men's Ministry Specialist through the General Commission of United Methodist Men and is in training to be a Certified Lay Minister through the Louisiana Conference of the United Methodist Church. He currently serves as the President of the Baton Rouge District of United Methodist Men and is a Board Member for Gulf South Men and serves on the Action Team for The Kingdom Group. He is a volunteer for the Walk to Emmaus, Grace Camp, and Iron Sharpens Iron. Todd resides in Baton Rouge, Louisiana.
We welcome your comments below.
Thank you for visiting. We trust that you have enjoyed reading our articles.
Read more below or search for more topics...
Special Needs Children & Special Needs Families "Start children off on the way they should go, and even when they are old they will not turn from it" (Proverbs 22:6 NIV).My second child, Kyle, was born May 24, 2002. He was a big, healthy baby and was, and will always be, a tremendous blessing to me. We noticed at an early age that he was not reaching the typical milestones for babies and toddlers in terms of walking, talking, etc. We had him tested for hearing loss, brain function, blood tests and more. All of the tests came back normal, but...

The Right Prayer Is... "In the same way, the Spirit helps us in our weakness. We do not know what we ought to pray for, but the Spirit Himself intercedes for us through wordless groans.  And He who searches our hearts knows the mind of the Spirit, because the Spirit intercedes for God's people in accordance with the will of God" (Romans 8:26-27 NIV). As Christians, we all know that prayer is our direct means of communication with God.  Through our prayers and petitions we communicate with God our needs, worries, and joys.  Some people have a poor prayer life because they are not certain...

Acceptance is not Approval "Accept each other just as Christ has accepted you so that God will be given glory"  (Romans 15:7 NLT). The blood of Jesus provides us the opportunity for forgiveness of our sins.  Our sins will be cast as far as the east is from the west once we earnestly repent and ask His forgiveness.   However, our society has slowly tried to redefine what is and is not a sin.  In the political world, these are known as wedge issues that force people to one side or the other.  By design, there is no common ground.   Similarly, the enemy...