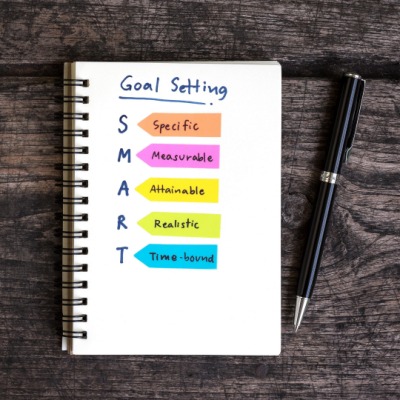 "See, I am doing a new thing! Now it springs up; do you not perceive it? I am making a way in the wilderness and streams in the wasteland" (Isaiah 43:19).
As the new year approaches so does a surge in membership applications to local fitness centers.   Many of us make a new year's resolution to lose weight, and this is a great resolution.  Our bodies are a temple of the Holy Spirit, and we are to honor God with our bodies (1 Cor. 6:19-20).   
At this time of the year, I like to reflect on Isaiah 43:19. "See, I am doing a new thing!  Now it springs up; do you not perceive it?  I am making a way in the wilderness and streams in the wasteland."  The prophet Isaiah is referring to the past deliverance of the Jews from Egypt and giving assurance that He will return them from captivity by the Babylonians.  I wonder what "new thing" God wants to do in my life.  I look forward to each new year with joyful anticipation to see how God is going to move in my life and those around me. 
So, what new thing do you have planned for the new year?  Researchers have found that 80% of all New Year's Resolutions will fail by February.  This begs the question of why?  I would like to offer up the following possible reasons for your consideration.
1.  No plan.  If you do not make a plan to succeed, by default you have made a plan to fail.  The Word teaches us in Proverbs 16:3 "Commit to the Lord whatever you do, and He will establish your plans."
2.  Not realistic.  A foolish person does begin by seeking first "His kingdom and His righteousness" as we are encouraged to do in Matthew 6:33.  "The way of a fool is right in his own eyes: but he that hearkeneth unto counsel is wise"  (Proverbs 12:15). 
3.  Not known. We must be in community with others.  If we disclose our goals to our small groups, they can help us refine them and keep us from going astray.  Matthew 18:20 teaches us, "For where two or three are gathered in my name, there am I among them."
4.  No reward.  Many of us are not motivated if there is not a reward.  There is no true reward on this earth.   Our real reward awaits us in heaven, and is described in Matthew 6:19-21.  "Do not store up for yourselves treasures on earth, where moths and vermin destroy, and where thieves break in and steal.  But store up for yourselves treasures in heaven, where moths and vermin do not destroy, and where thieves do not break in and steal.  For where your treasure is, there your heart will be also."
I try to avoid the typical New Year trap by prayerfully setting goals that I know will bring honor to God and therefore He will honor in His way and in His time. 
As you set your goals and resolutions for the new year, I ask you to consider the following guidelines.
1.   Find a secluded quiet place and ask God what do you need to prune to become more like Him?
2.   Talk with your pastor and share the results of your time of prayer and listening.  Do not be discouraged if you are unable to discern His will.  Be open and honest with your pastor, and God will speak through him or her to you.
3.   Find a small support group at your local church to keep you on track with your goals.
4.   Check in with your pastor as often as you are moved by the Spirit.
Prayer:  "The Lord bless you and keep you; the Lord make His face shine on you and be gracious to you; the Lord turn His face toward you and give you peace" (Numbers 6:24-26 NIV).  Amen.
Todd Shupe is a Men's Ministry Specialist through the General Commission of United Methodist Men and is in training to be a Certified Lay Minister through the Louisiana Conference of the United Methodist Church. He currently serves as the President of the Baton Rouge District of United Methodist Men and is a Board Member for Gulf South Men and serves on the Action Team for The Kingdom Group. He is a volunteer for the Walk to Emmaus, Grace Camp, and Iron Sharpens Iron. Todd resides in Baton Rouge, Louisiana.
We welcome your comments below.
Thank you for visiting. We trust that you have enjoyed reading our articles.
Read more below or search for more topics...
Put Down the Phone and Truly Engage with People "Do not be interested only in your own life but be interested in the lives of others" (Philippians 2:4 NCV). Everybody is busy.  Anytime I ask somebody how they are doing the response is always "busy" or "really busy."  Americans are over worked and over stressed.   Work has become the number one focus for many, family second, and God third (if time permits).  This is not Biblical nor healthy.  Our priorities need be examined.I remember when smart phones were introduced into the market several years ago.  I thought they would be great to help...

Crisis Management From Daniel "Then Daniel returned to his house and explained the matter to his friends Hananiah, Mishael and Azariah.   He urged them to plead for mercy from the God of heaven concerning this mystery, so that he and his friends might not be executed with the rest of the wise men of Babylon" (Daniel 2:17-18 NIV).I have long enjoyed reading the book of Daniel.  He was a young Jewish man that lived in Jerusalem and was taken into captivity by Nebuchadnezzar of Babylon.  He loyally served the king while remaining true to God.  The story of Daniel in the lion's den from Daniel...

Finding Comfort During Grief "Blessed are those who mourn, for they will be comforted" (Matthew 5:4 NIV) Grief is inevitable.  We grieve our loss – a child, spouse, parent, close friend, or pet.  I have grieved many losses in my life – sister, marriage, father, friends, and many pets.  It is important to understand that grief is a process and it never ends but does take one through different stages.  It is a passage to go through but not a place to linger until the final stage of acceptance.  Grief is not a sign of weakness nor a lack of faith and...