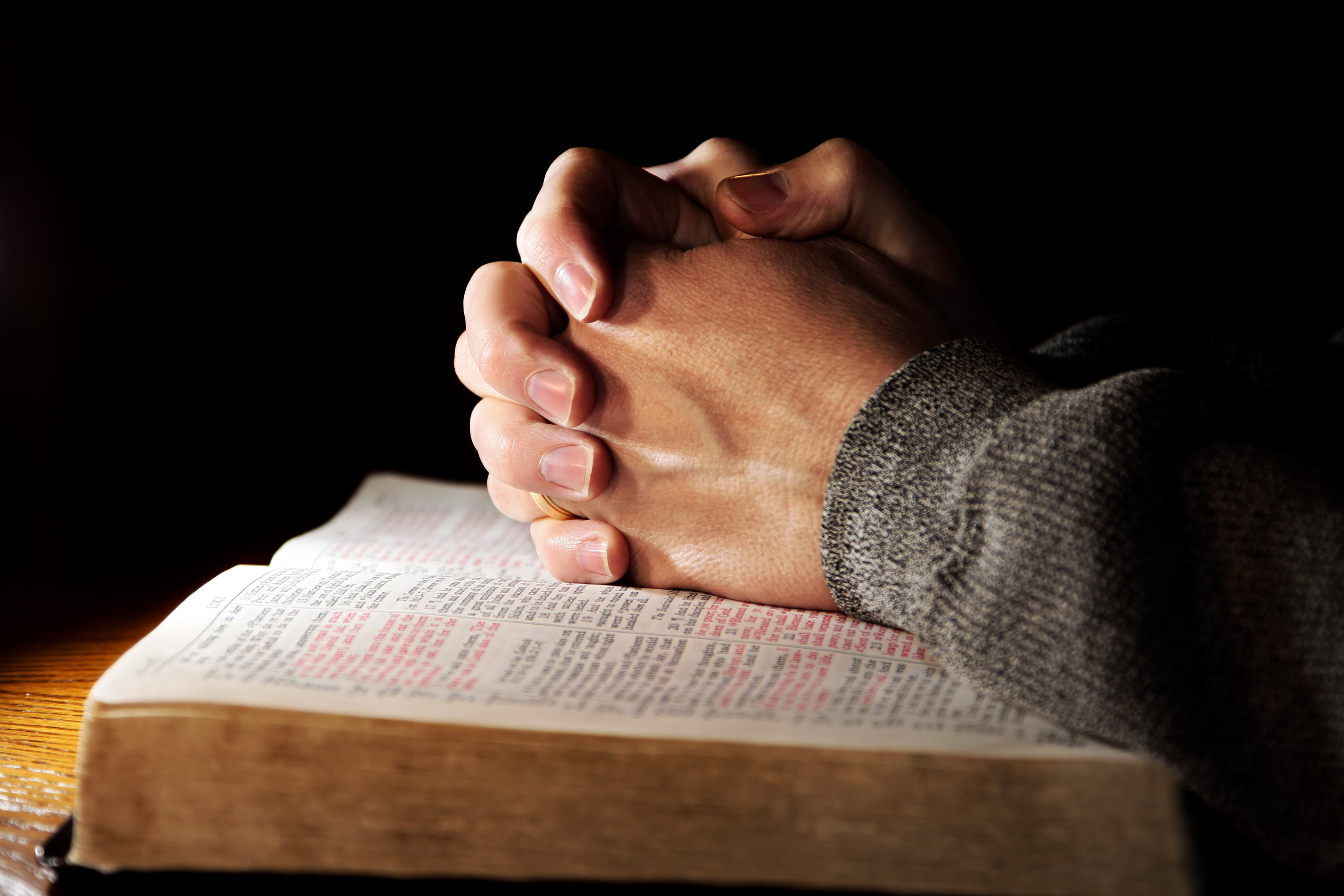 "In the same way, the Spirit helps us in our weakness. We do not know what we ought to pray for, but the Spirit Himself intercedes for us through wordless groans.  And He who searches our hearts knows the mind of the Spirit, because the Spirit intercedes for God's people in accordance with the will of God" (Romans 8:26-27 NIV).
As Christians, we all know that prayer is our direct means of communication with God.  Through our prayers and petitions we communicate with God our needs, worries, and joys.  Some people have a poor prayer life because they are not certain how to pray.   What do I say?  Do I have to be alone with a candle?  Should I speak out loud? 
I feel it is much more important that we communicate with God rather than not communicate because we are paralyzed with uncertainty on how to pray.  Who you are talking to is so much more important than your words.  The Bible tells us in Matthew 6:8, "…your Father knows what you need before you ask Him."  Jesus then proceeds in Matthew 6 to bless us and tell us how to pray.  You may already know it as the Lord's Prayer, which is found in Matthew 6:9-13
You may wonder if He already knows what I need and what I am going to say then why I should I pray?  As for me, I yearn for prayer because it is a key means to understand the One whose love for me is constant and unconditional.  My relationship with Jesus is not based on rules regarding how to pray but is based on mutual love.   Sometimes I am too tired to pray or simply too overwhelmed.   I am comforted that, "…the Spirit himself intercedes for us through wordless groans.  And He who searches our hearts knows the mind of the Spirit, because the Spirit intercedes for God's people in accordance with the will of God" (Romans 8:26-27).
The Psalms are beautiful and moving prayers.   They express the range of human emotions from anger to love.   We all feel disappointed, frustrated, or with God or with others from time to time.  God wants us to take it all to Him in prayer and leave it with Him.  The enemy wants us to keep it and allow it to grow and separate us from Him.  God understands all of our emotions, and it is ok to express our anger, disappointment, or frustration with Him.  Many characters in the Bible did this.   I encourage you to read Psalm 13, Jonah 4, the Book of Job, Numbers 20, and Genesis 4 to name a few. 
So, what is the right prayer?  Is it the Lord's Prayer (Matthew 6:9-13), the prayer of Jabez (1 Chronicles 4:9-10), or something else?  The right prayer is the one offered with confidence and thanksgiving that God already knows what you need and is already at work in delivering it to you. 
Prayer:  Dear God, We often do not know what to pray when life is so cruel.  Help us to find contentment in all circumstances.  We thank you for the Holy Spirit that intercedes for us in accordance with your perfect will.  We thank you for your son Jesus and the forgiveness of sins and life everlasting.  And dear God, we thank you for always loving us and never leaving us.  Amen.
Todd Shupe is a Men's Ministry Specialist through the General Commission of United Methodist Men and is in training to be a Certified Lay Minister through the Louisiana Conference of the United Methodist Church. He currently serves as the President of the Baton Rouge District of United Methodist Men and is a Board Member for Gulf South Men and serves on the Action Team for The Kingdom Group. He is a volunteer for the Walk to Emmaus, Grace Camp, and Iron Sharpens Iron. Todd resides in Baton Rouge, Louisiana.
We welcome your comments below.
Thank you for visiting. We trust that you have enjoyed reading our articles.
Read more below or search for more topics...
Judge Others or Pray? "No one, sir," she said. "Then neither do I condemn you," Jesus declared. "Go now and leave your life of sin"  (John 8:11).It is so very tempting to judge others as we can go about our day.  We often do not say anything negative but in our minds, we condemn others.  Some of us will pass judgment when we see someone smoking cigarettes.  Others will pass judgment when they see a person with multiple tattoos and piercings.  We can even quote Scripture to support our case.  Don't they know that their bodies are a "holy temple"?  (1...

What Are Your Priorities? Perhaps our greatest power is to establish our priorities.  These are the things that motivate us.  Priorities are based on values, beliefs, ideals, and commitment.  They define each of us as a person.  Some are motivated by fame or money.  Others are motivated by their friends or family.  In short, there can be hundreds of reasons that motivate us each day.  It is critically important to recognize that we alone have the power to set our priorities and if we do not set them, then society will set them for us.   Popular culture will set our priorities...

What Can Grasshoppers and Mustard Seeds Teach Us About Fear? "The Lord himself goes before you and will be with you; He will never leave you nor forsake you. Do not be afraid; do not be discouraged" (Deuteronomy 31:8 NIV).Fear is our natural response to physical or emotional danger.  Fear can be healthy to help us avoid dangerous situations.  We often fear situations that are not as serious as we perceive, which can trigger an extreme, and often unnecessary, fight-flight-or-freeze response. As a result, we may find ourselves avoiding challenges that could benefit them in the long run or hanging back during...