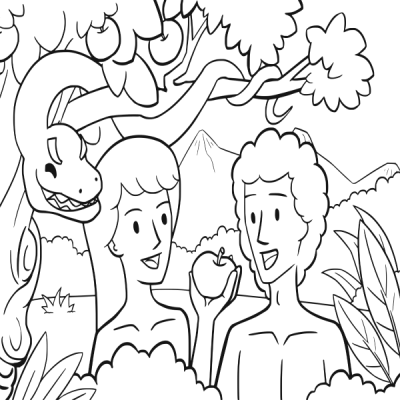 "But the father said to his servants, 'Quick! Bring the best robe and put it on him. Put a ring on his finger and sandals on his feet.  Bring the fattened calf and kill it. Let's have a feast and celebrate.   For this son of mine was dead and is alive again; he was lost and is found.' So they began to celebrate" (Luke 15:22-24 NIV).
Years ago a dear friend, let's call him John, confided in me that he had made the "unforgivable sin."  I was expecting him to tell me about how he had committed blasphemy against the Holy Spirit.   In Mark 3:20-34, Jesus is accused by his parents of being "out of His mind" and the Pharisees said, "He is possessed by Beelzebul!"  Jesus called them to Him and began to speak in parables beginning with "How can satan drive out satan?"  He concluded by stating, "Truly I tell you, people can be forgiven all their sins and every slander they utter, but whoever blasphemes against the Holy Spirit will never be forgiven; they are guilty of an eternal sin" (Mark 3:28-29).  Context is always important in understanding Scripture and the next verse helps in this regard.  "He said this because they were saying, "He has an impure spirit" (Mark 3:30).   Jesus was clearly not an impure spirit, but rather the impurity was in the heart of the Pharisees.
John went on to tell me that his sin was that had lust in his heart for another woman that was not his wife.  His sin was based on Matthew 5:27.  "You have heard that it was said, 'You shall not commit adultery.'  But I tell you that anyone who looks at a woman lustfully has already committed adultery with her in his heart."  John had indeed sinned, but he had earnestly turned from his sin, repented, and asked for God's forgiveness.  I assured him that based on what he told me, his sin was surely forgiven. 
John's fears were unfounded. While there is an unforgivable sin, it is not one that a true believer in Jesus Christ can commit.  The sin of the religious leaders, blasphemy against the Holy Spirit, was a refusal to accept the divinity of Jesus and submit their lives to Him.  Jesus addressed the coming of the Holy Spirit in John 16:8, "When He comes, He will prove the world to be in the wrong about sin and righteousness and judgment:  about sin, because people do not believe in me."
The unpardonable sin is not some particularly grievous sin committed by a Christian before or after accepting Christ, nor is it thinking or saying something terrible about the Holy Spirit. Rather, it is deliberately resisting the Holy Spirit's witness and invitation to turn to Him until death ends all opportunity.  I believe that if you reject Jesus until your last day but on that last day "you declare with your mouth, "Jesus is Lord," and believe in your heart that God raised him from the dead, you will be saved." (Romans 10:9).  Your declaration must be sincere, and God knows what is in our hearts.
Prayer:  Dear God:  Thank you for the blessing of forgiveness of sins.  We know that nothing we do can separate us from your love.  Please continue to draw us closer to you so we will love what is pure and hate what is evil.  Amen.
Todd Shupe is a Men's Ministry Specialist through the General Commission of United Methodist Men and is in training to be a Certified Lay Minister through the Louisiana Conference of the United Methodist Church. He currently serves as the President of the Baton Rouge District of United Methodist Men and is a Board Member for Gulf South Men and serves on the Action Team for The Kingdom Group. He is a volunteer for the Walk to Emmaus, Grace Camp, and Iron Sharpens Iron. Todd resides in Baton Rouge, Louisiana.
We welcome your comments below.
Thank you for visiting. We trust that you have enjoyed reading our articles.
Read more below or search for more topics...
Thanksgiving Is Not Just For November "Whatever happens, give thanks, because it is God's will in Christ Jesus that you do this" (1 Thessalonians 5:18 GW).I love Thanksgiving!  It is a fun time of year to get together with family, eat some great home cooked meals, and watch football.  Thanksgiving is a time for us to reflect on the past year and identify things which we are thankful.  In some families, they go around the table and each person states one or two things for which they are thankful. God has blessed us with many emotions with which we can express ourselves. ...

Complete The Mission "However, I consider my life worth nothing to me; my only aim is to finish the race and complete the task the Lord Jesus has given me—the task of testifying to the good news of God's grace" (Acts 20:24 NIV).As men, we love projects.  We love to build something and to be a part of something greater than ourselves.  Most men enjoy working with their hands and tend not be comfortable speaking to a group of strangers, especially about their faith.  We have many large tasks that we want to accomplish in life – pay off the mortgage, raise our children...

Read Scripture And Then Use It "Everyone who hears these words of mine and puts them into practice is like a wise man who built his house on the rock" (Matthew 7:24 NIV). I enjoy reading the Bible, and I if you are reading this you probably do as well.  I also enjoy group Bible studies, Sunday School, small groups and any other means of studying and learning Scripture.  I study Scripture because I want to learn more about God.  I know "All Scripture is God-breathed and is useful for teaching, rebuking, correcting and training in righteousness so that the servant of God may be...