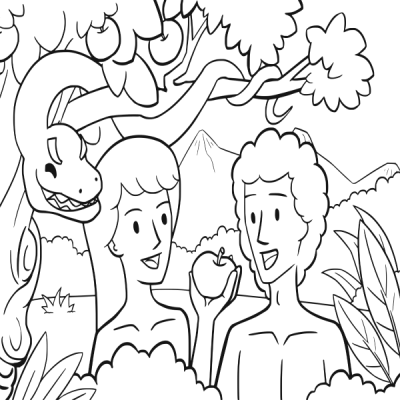 "But the father said to his servants, 'Quick! Bring the best robe and put it on him. Put a ring on his finger and sandals on his feet.  Bring the fattened calf and kill it. Let's have a feast and celebrate.   For this son of mine was dead and is alive again; he was lost and is found.' So they began to celebrate" (Luke 15:22-24 NIV).
Years ago a dear friend, let's call him John, confided in me that he had made the "unforgivable sin."  I was expecting him to tell me about how he had committed blasphemy against the Holy Spirit.   In Mark 3:20-34, Jesus is accused by his parents of being "out of His mind" and the Pharisees said, "He is possessed by Beelzebul!"  Jesus called them to Him and began to speak in parables beginning with "How can satan drive out satan?"  He concluded by stating, "Truly I tell you, people can be forgiven all their sins and every slander they utter, but whoever blasphemes against the Holy Spirit will never be forgiven; they are guilty of an eternal sin" (Mark 3:28-29).  Context is always important in understanding Scripture and the next verse helps in this regard.  "He said this because they were saying, "He has an impure spirit" (Mark 3:30).   Jesus was clearly not an impure spirit, but rather the impurity was in the heart of the Pharisees.
John went on to tell me that his sin was that had lust in his heart for another woman that was not his wife.  His sin was based on Matthew 5:27.  "You have heard that it was said, 'You shall not commit adultery.'  But I tell you that anyone who looks at a woman lustfully has already committed adultery with her in his heart."  John had indeed sinned, but he had earnestly turned from his sin, repented, and asked for God's forgiveness.  I assured him that based on what he told me, his sin was surely forgiven. 
John's fears were unfounded. While there is an unforgivable sin, it is not one that a true believer in Jesus Christ can commit.  The sin of the religious leaders, blasphemy against the Holy Spirit, was a refusal to accept the divinity of Jesus and submit their lives to Him.  Jesus addressed the coming of the Holy Spirit in John 16:8, "When He comes, He will prove the world to be in the wrong about sin and righteousness and judgment:  about sin, because people do not believe in me."
The unpardonable sin is not some particularly grievous sin committed by a Christian before or after accepting Christ, nor is it thinking or saying something terrible about the Holy Spirit. Rather, it is deliberately resisting the Holy Spirit's witness and invitation to turn to Him until death ends all opportunity.  I believe that if you reject Jesus until your last day but on that last day "you declare with your mouth, "Jesus is Lord," and believe in your heart that God raised him from the dead, you will be saved." (Romans 10:9).  Your declaration must be sincere, and God knows what is in our hearts.
Prayer:  Dear God:  Thank you for the blessing of forgiveness of sins.  We know that nothing we do can separate us from your love.  Please continue to draw us closer to you so we will love what is pure and hate what is evil.  Amen.
Todd Shupe is a Men's Ministry Specialist through the General Commission of United Methodist Men and is in training to be a Certified Lay Minister through the Louisiana Conference of the United Methodist Church. He currently serves as the President of the Baton Rouge District of United Methodist Men and is a Board Member for Gulf South Men and serves on the Action Team for The Kingdom Group. He is a volunteer for the Walk to Emmaus, Grace Camp, and Iron Sharpens Iron. Todd resides in Baton Rouge, Louisiana.
We welcome your comments below.
Thank you for visiting. We trust that you have enjoyed reading our articles.
Read more below or search for more topics...
Happy Memories from Bad Experiences "Every time I think of you, I give thanks to my God"  (Philippians 1:3 NLT). I love the encouragement found in the book of Philippians.  One of the reasons Paul wrote this book was to thank the church at Philippi for their help.  He writes, "I thank God for the help you gave me" (Philippians 1:5).  He also wrote, "no church entered into partnership with me in giving and receiving, except you only" (Philippians 4:15); "Even in Thessalonica you sent me help for my needs once and again" (Philippians 4:16).    The generosity of the Philippians to Paul compelled him...

Use Your Words to Build Up the Body of Christ "Death and life are in the power of the tongue: and they that love it shall eat the fruit thereof" (Proverbs 18:21 KJV).We all say things that we regret and wish we could take back. Our words will invariably hurt somebody's feelings and cause pain. Proverbs 18:21 tells us, "Death and life are in the power of the tongue; And they that love it shall eat the fruit thereof."  The tongue is a symbol of life or death "Our words can be used to share the Good News with others or tear...

Showing Humility Is Showing Jesus "Do nothing out of selfish ambition or vain conceit.  Rather; in humility value others above yourselves, not looking to your own interests but each of you to the interests of the others" (Philippians 2:3-4 NIV).Jesus walked the earth and engaged in meaningful and transformational relationships with people.  Today, we are called to be in relationship with Him and with others.  But how can we be the Face of God to others in our relationships?  Some may dismiss this notion out of hand because we are not Jesus.  How can we be expected to show His face?The simple...