Breaking Down the Components of Love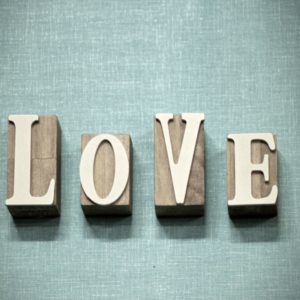 Perhaps the most common scripture that is read at a wedding is from 1 Corinthians 13.  This is beautiful scripture that defines what is and what is not love and is a favorite of mine.
I encourage you to read 13:4 and substitute your name for "love."  Our goal in life should be to achieve the characteristics that are described in this scripture.  God is love and if we want to be closer to God we must show His love to the world.
13:1-13:3 are very close to my heart.  I think far too often we focus on learning and understanding the Bible and doing good deeds to try to earn favor with God.  The most important thing we can do once we have accepted the love of Christ is to show the love of Christ to others.  This love starts with our spouse and family and works outward to the world in both word and deed. 
13:1 If I speak in the tongues of mortals and of angels, but do not have love, I am a noisy gong or a clanging cymbal.
13:2 And if I have prophetic powers, and understand all mysteries and all knowledge, and if I have all faith, so as to remove mountains, but do not have love, I am nothing.
13:3 If I give away all my possessions, and if I hand over my body so that I may boast, but do not have love, I gain nothing.
13:4 Love is patient; love is kind; love is not envious or boastful or arrogant
13:5 or rude. It does not insist on its own way; it is not irritable or resentful;
13:6 it does not rejoice in wrongdoing, but rejoices in the truth.
13:7 It bears all things, believes all things, hopes all things, endures all things.
13:8 Love never ends. But as for prophecies, they will come to an end; as for tongues, they will cease; as for knowledge, it will come to an end.
13:13 And now faith, hope, and love abide, these three; and the greatest of these is love.
 Love is also making time for those you love.   Love is listening not just hearing.  It is crying together and rejoicing together.  Love is when two become one body and love each other as Christ loved His church.  Tell your loved ones that you love them and reinforce it with your actions.
Todd Shupe is a Men's Ministry Specialist through the General Commission of United Methodist Men and is in training to be a Certified Lay Minister through the Louisiana Conference of the United Methodist Church. He currently serves as the President of the Baton Rouge District of United Methodist Men and is a Board Member for Gulf South Men and serves on the Action Team for The Kingdom Group. He is a volunteer for the Walk to Emmaus, Grace Camp, and Iron Sharpens Iron. Todd resides in Baton Rouge, Louisiana.
We welcome your comments below.
Thank you for visiting. We trust that you have enjoyed reading our articles.
Read more below or search for more topics...
Promise Keepers Is Improving Lives "If you make a vow to the Lord your God, do not be slow to pay it, for the Lord your God will certainly demand it of you and you will be guilty of sin.  But if you refrain from making a vow, you will not be guilty.  Whatever your lips utter you must be sure to do, because you made your vow freely to the Lord your God with your own mouth" (Deuteronomy 23:21-23 NIV). In a world where regular church attendance seems to have taken a back seat to simply not being inconvenienced, it's important...

Finding the Fruits of the Spirit "If we live in the Spirit, let us also walk in the Spirit.  Let us not be desirous of vain glory, provoking one another, envying one another" (Galatians 5:25-276 KJV).I love to watch St. Louis Cardinals baseball games on television.  I played little league baseball but knew at a very young age that I would never play professional baseball at any level.  I simply did not have the talent.  It was not "in" me.  I had the gift of a strong arm.  However, it was not the strongest by far and when combined with an...

Who Is In Your Foxhole? "One who has unreliable friends soon comes to ruin, but there is a friend who sticks closer than a brother" (Proverbs 18:24 NIV). A few years ago I had the pleasure of meeting Coach Jeff Kisiah "Coach K" at an Iron Sharpens Iron men's equipping conference.  He spoke about the importance of foxhole friends and the strength of a threefold cord (Ecclesiastes 4:12).  This man of God recently went on to Glory, but he left behind a legacy.  The basis for the annual, national conference is Proverbs 27:17, "As iron sharpens iron, so does one man sharpen another." Men...