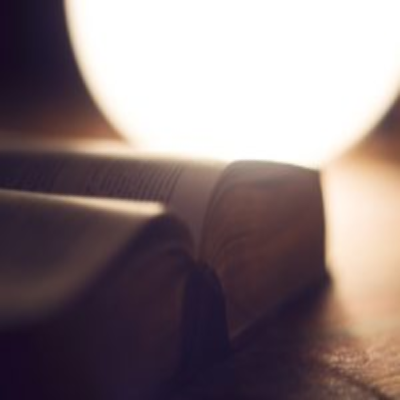 The True Meaning Of Salvation
"Therefore, my dear friends, as you have always obeyed–not only in my presence, but now much more in my absence–continue to work out your salvation with fear and trembling" (Philippians 2:12 NIV).
I had heard the term salvation for years, but was not entirely clear of its meaning. I have come to understand that salvation is "deliverance from danger or suffering." To save is to deliver or protect. The word carries the idea of victory, health or preservation. Sometimes, the Bible uses the words "saved" or "salvation" to refer to temporal, physical deliverance — such as St. Paul's deliverance from prison (Philippians 1:19).
Salvation is God's gracious gift to us.  Ephesians 2:8 teaches us,  "For it is by grace you have been saved, through faith–and this is not from yourselves, it is the gift of God."
St. Paul describes salvation in Romans 3:23-24: "For all have sinned, and come short of the glory of God and are justified by His grace as a gift, through the redemption that is in Christ Jesus."
So what is it then to be justified?  This means God treats us as if we were righteous. It is imperative that we remember that our righteousness comes from our faith in God and not our obedience to the Law (Philippians 3:9).
Jesus retreated from the crowds to find rest for Himself and His disciples.  According to Mark 6:31, "Crowds of people were coming and going so that Jesus and his followers did not even have time to eat. He said to them, 'Come away by yourselves, and we will go to a lonely place to get some rest.'"  God wants us to life a joy-filled life.  He also wants us to show His love to others.  He realizes that we can do neither if we are worn out.  If we recognize the true importance of our bodies as indicated in 1 Cor. 6:19-20, then rest seems more essential than a luxury.  "Do you not know that your bodies are temples of the Holy Spirit, who is in you, whom you have received from God? You are not your own; you were bought at a price. Therefore, honor God with your bodies." 
Moreover, St. Paul tells us in Ephesians 2:8, "it's by His grace." It has nothing to do with me; we are saved by the redemption that is in Christ Jesus. Redemption is simply a ransom that's been paid for our sin and all of this is His free gift to us. Jesus equated being saved with entering the kingdom of God (Matthew 19:24-26). We are saved from "wrath," that is, from God's judgment of sin (Romans 5:9; 1 Thessalonians 5:9). Our sin has separated us from God, and the consequence of sin is death (Romans 6:23).  Biblical salvation refers to our deliverance from the consequence of sin and therefore involves the removal of sin.
We are saved by faith. First, we must hear the gospel — the good news of Jesus' death and resurrection (Ephesians 1:13). Then, we must believe — fully trust the Lord Jesus (Romans 1:16). This involves repentance, a changing of mind about sin and Christ (Acts 3:19) and calling on the name of the Lord (Romans 10:9-10, 13). Then as part of the Body of Christ, our service flows. Faith without works is dead (James 2:26) so I encourage you to accept this free gift and life everlasting. Stay in the Word and the Word will stay in you!  Be blessed.
Prayer:  Dear God, Thank you for the free gift of salvation due to the Blood of Jesus. Amen.
Todd Shupe is a Men's Ministry Specialist through the General Commission of United Methodist Men and is in training to be a Certified Lay Minister through the Louisiana Conference of the United Methodist Church. He currently serves as the President of the Baton Rouge District of United Methodist Men and is a Board Member for Gulf South Men and serves on the Action Team for The Kingdom Group. He is a volunteer for the Walk to Emmaus, Grace Camp, and Iron Sharpens Iron. Todd resides in Baton Rouge, Louisiana.
We welcome your comments below.
Thank you for visiting. We trust that you have enjoyed reading our articles.
Read more below or search for more topics...
What Motivates You? "All a person's ways seem pure to them, but motives are weighed by the Lord"  (Proverbs 16:2 NIV). We typically won't do anything unless we are motivated to do so.  We take action based on a variety of motivations.  Our motivations can be positive or negative.  Some of the common negative motivators include pride, anger, revenge, entitlement, or the desire for approval or to impress others. These motivations are clearly negative and come from a sinful flesh and do not honor God (Romans 8:8). Nothing is hidden from our Lord.  He even evaluates the motivation of our hearts when we give offerings to...

Evangelism Begins With Discernment "Calling the Twelve to Him, He began to send them out two by two and gave them authority over impure spirits"  (Mark 6:7 NIV) Evangelism is typically defined as the spreading of the Christian gospel by public preaching or personal witness.  Many Christians are uncomfortable with active engagement in evangelism because they do not consider themselves a preacher and are too timid to engage in personal witness. The gift of evangelism is directly from Christ:  "So Christ himself gave the apostles, the prophets, the evangelists, the pastors, and teachers."  (Ephesians 4:11).You may not be called to pastoral ministry...

Wrestling With God "Then the man said, 'Let me go, for the dawn is breaking!' But Jacob said, 'I will not let you go unless you bless me'" (Genesis 32:26 NLT).I love the visual image of Jacob wrestling with God in Genesis 32:22-32. This is a powerful story, and it raises many questions.  Obviously, God could have overpowered Jacob and ended things instantly. Why did God let the struggle go on?Here's the lesson: When God allows, note-He does not create the crisis, a crisis into your life, He doesn't solve it immediately. He uses the crisis as an opportunity to see if...