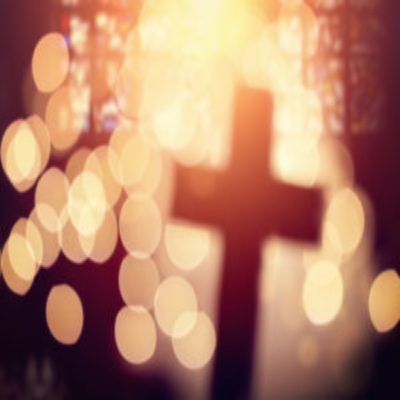 The Traits Of True Leadership
"Not so with you. Instead, whoever wants to become great among you must be your servant" (Matthew 20:26 NIV).
If you are like me, you have seen several books on leadership. The books are typically authored by successful CEOs of large companies or military leaders. These books are often best-sellers and contain very useful information on the principles of secular leadership. The themes are typically along the lines of this: A leader is a visionary. A leader knows how to delegate. A leader surrounds himself/herself with good people. A leader leads by example. A leader is trustworthy. A leader is tough under pressure and, finally, a leader doesn't tolerate nonsense.
The best leader that ever walked the earth was not a CEO or a decorated military leader. Jesus modeled true leadership to us by his service to others. Jesus was a servant leader who never once used his authority to serve himself but rather to serve and help others. This point is amplified in Matthew 20:28: "Just as the Son of Man did not come to be served, but to serve, and to give His life a ransom for many."  The Psalmist wrote in 119:125, I am Your servant; give me understanding, That I may know Your testimonies. He is acknowledging himself as a servant to God.. In turn, God wants us to serve him by serving others. Matthew 25 tells the story of the sheep and the goats and contains this great message in verse 40. "Truly I tell you, whatever you did for one of the least of these brothers and sisters of mine, you did for me."
God is love and wants good for all of us.  His light will always conquer the darkness in our hearts and minds, if we let Him in.  Faith and trust are essential to opening our hearts.  If He loved us so much to send His son to die for our sins, He certainly loves us enough for us to leave our burdens with Him and then walk away with confidence that we are in His hand and there is no better place to be.  Consider the words Jesus left with his disciples immediately following the Last Supper.  "Peace I leave with you; my peace I give you. I do not give to you as the world gives. Do not let your hearts be troubled and do not be afraid."  (John 14:27).  We are His disciples.  Let our hearts not be troubled and let us not be afraid.
Prayer:  Dear God, Thank you for sending Your son to model true leadership, servant leadership, for us. Amen.
Todd Shupe is a Men's Ministry Specialist through the General Commission of United Methodist Men and is in training to be a Certified Lay Minister through the Louisiana Conference of the United Methodist Church. He currently serves as the President of the Baton Rouge District of United Methodist Men and is a Board Member for Gulf South Men and serves on the Action Team for The Kingdom Group. He is a volunteer for the Walk to Emmaus, Grace Camp, and Iron Sharpens Iron. Todd resides in Baton Rouge, Louisiana.
We welcome your comments below.
Thank you for visiting. We trust that you have enjoyed reading our articles.
Read more below or search for more topics...
The Power of Prayer "The priests and the Levites stood to bless the people, and God heard them, for their prayer reached heaven, His holy dwelling place." (2 Chronicles 30:27 NIV) It is important to understand that the power of prayer does not come from us.  Prayer is not special words we say or the special way we say them or even how often we say them.  The length of our prayer is also not important.  Powerful prayer is not made by standing on the street corner with dirt on your face or any other means to show others your piety.  The...

Reached the End of Your Rope? "Have you not known? Have you not heard? The Lord is the everlasting God, the Creator of the ends of the earth. He does not faint or grow weary; His understanding is unsearchable. He gives power to the faint, and to him who has no might he increases strength. Even youths shall faint and be weary, and young men shall fall exhausted; but they who wait for the Lord shall renew their strength; they shall mount up with wings like eagles; they shall run and not be weary; they shall walk and not faint" (Isaiah...

Significance of 'Sheep and Goats' Passage "He will put the sheep on his right and the goats on his left" (Matthew 25:33 NIV).I have talked to many Christians who believe they are destined for heaven because they have been a good person, attended church, contributed money and even helped their neighbor a few times and participated in committee meetings at church. They are essentially saying that they have "earned" their way into heaven. They may admit to believing in some sort of "higher power" and call themselves "spiritual." They may even know some Scripture regarding God's love and the miracles performed...