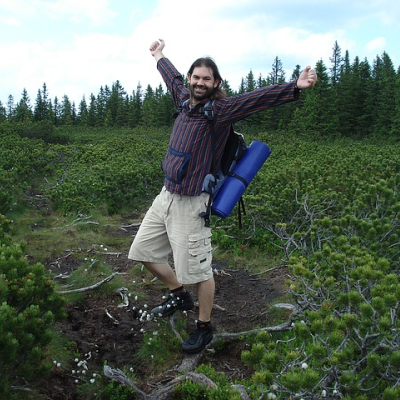 "There is no fear in love. But perfect love drives out fear, because fear has to do with punishment. The one who fears is not made perfect in love" (1 John 4:18 NIV).
One of the greatest blessings we have as Americans is our freedom.   The first ten amendments of the Bill of Rights guarantee us certain rights that are fundamental to our freedom.  Despite all of our freedoms, many people still live in bondage and have denied themselves true freedom.
Many us live in fear of something – death, debt, an abusive spouse, etc.  Some live with guilt over something from their past.  Others have self-condemnation due to an inability to impress their parents, achieve a promotion, etc.  These people are alive but spiritually dead.  Our human condition is such that sin is inevitable.  A vast majority of the New Testament was written by the Apostle Paul, and he was a Godly man that struggled with the sin in his life.  Paul knew very well of the consequences of sin.  In Romans 6:23, Paul wrote, "For the wages of sin is death; but the gift of God is eternal life through Jesus Christ our Lord."
As Christians we no longer have to live in bondage to our sins.  "There is therefore now no condemnation to them which are in Christ Jesus, who walk not after the flesh, but after the Spirit.   For the law of the Spirit of life in Christ Jesus hath made me free from the law of sin and death" (Romans 8:1-2).  We may still be condemned by others, but in the eyes of God we are forgiven because of the blood of Jesus. 
You may be thinking – yes, I understand that I can sincerely repent and receive forgiveness, but I am still struggling with fear and anxiety due to some unresolved personal issue.  First, fear and anxiety are natural.  Too much is unhealthy, and counselors have the God-given gift of helping us to learn coping skills.  Second, did you know that Jesus had anxiety?  Jesus agonized in the Garden of Gethsemane before his death.  His heart was heavy laden and He asked, "Father, if you are willing, take this cup from me; yet not my will but yours be done"  (Luke 22:42). Jesus was expressing his dread of the coming trials, but He also reaffirmed His commitment to what God wanted.   He was modelling for us the importance of, "Set your minds on things above, not on earthly things (Colossians 3:2).  Jesus knew we would have problems, but we can take comfort in Him.   John 16:33, teaches, "I have told you these things, so that in me you may have peace. In this world you will have trouble. But take heart! I have overcome the world."  Jesus offers us His peace, and His peace is "a peace that transcends all understanding" (Philippians 4:7).   That is true freedom.
Prayer:  Dear God:  Thank you for the peace you offer us in Jesus.  Help us to accept His peace.  We take comfort that when we walk through the darkest valley, we will fear no evil.  We will fear no evil because we know you are with us.   Amen.
Todd Shupe is a Men's Ministry Specialist through the General Commission of United Methodist Men and is in training to be a Certified Lay Minister through the Louisiana Conference of the United Methodist Church. He currently serves as the President of the Baton Rouge District of United Methodist Men and is a Board Member for Gulf South Men and serves on the Action Team for The Kingdom Group. He is a volunteer for the Walk to Emmaus, Grace Camp, and Iron Sharpens Iron. Todd resides in Baton Rouge, Louisiana.
We welcome your comments below.
Thank you for visiting. We trust that you have enjoyed reading our articles.
Read more below or search for more topics...
Joy Of Being 'Saved' Just One Stop On Long Road Toward Salvation One of the phrases that I hear from fellow Christians quite often is one that gives him both joy and concern: "I am saved!" Quite often, the person has recently been born again and is joyous and with good reason: They have accepted Christ into their life and have accepted Him as their Lord and Savior. However, after speaking with the person, I begin to realize that they feel that they are now "good with God" and there is no need for anything else."I rejoice when another brother or...

How to be a AAA-Rated Father "Children are a gift from the Lord; they are a reward from Him.  Children born to a young man are like arrows in a warrior's hands.   How joyful is the man whose quiver is full of them!  He will not be put to shame when he confronts his accusers at the city gates )(Psalm 127:3-5 NLT). Each year parents with good intentions will search for books to improve their parenting skills.  As parents we love our children and want them to have a good life and be happy.  We purchase material things to make them happy.  We take them on...

Understanding Our Emotions 16 "But I say, walk by the Spirit, and you will not gratify the desires of the flesh. 17 For the desires of the flesh are against the Spirit, and the desires of the Spirit are against the flesh, for these are opposed to each other, to keep you from doing the things you want to do. 18 But if you are led by the Spirit, you are not under the law. 19 Now the works of the flesh are evident: sexual immorality, impurity, sensuality, 20 idolatry, sorcery, enmity, strife, jealousy, fits of anger, rivalries, dissensions, divisions, 21 envy, drunkenness, orgies, and things like these. I warn you, as I warned you before, that those who do...