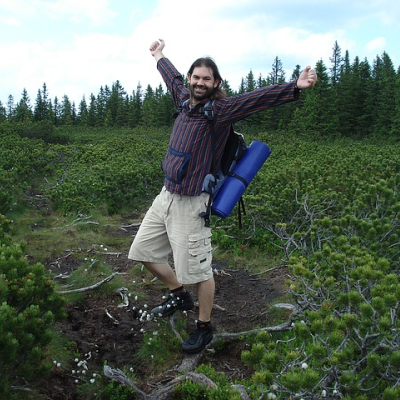 "There is no fear in love. But perfect love drives out fear, because fear has to do with punishment. The one who fears is not made perfect in love" (1 John 4:18 NIV).
One of the greatest blessings we have as Americans is our freedom.   The first ten amendments of the Bill of Rights guarantee us certain rights that are fundamental to our freedom.  Despite all of our freedoms, many people still live in bondage and have denied themselves true freedom.
Many us live in fear of something – death, debt, an abusive spouse, etc.  Some live with guilt over something from their past.  Others have self-condemnation due to an inability to impress their parents, achieve a promotion, etc.  These people are alive but spiritually dead.  Our human condition is such that sin is inevitable.  A vast majority of the New Testament was written by the Apostle Paul, and he was a Godly man that struggled with the sin in his life.  Paul knew very well of the consequences of sin.  In Romans 6:23, Paul wrote, "For the wages of sin is death; but the gift of God is eternal life through Jesus Christ our Lord."
As Christians we no longer have to live in bondage to our sins.  "There is therefore now no condemnation to them which are in Christ Jesus, who walk not after the flesh, but after the Spirit.   For the law of the Spirit of life in Christ Jesus hath made me free from the law of sin and death" (Romans 8:1-2).  We may still be condemned by others, but in the eyes of God we are forgiven because of the blood of Jesus. 
You may be thinking – yes, I understand that I can sincerely repent and receive forgiveness, but I am still struggling with fear and anxiety due to some unresolved personal issue.  First, fear and anxiety are natural.  Too much is unhealthy, and counselors have the God-given gift of helping us to learn coping skills.  Second, did you know that Jesus had anxiety?  Jesus agonized in the Garden of Gethsemane before his death.  His heart was heavy laden and He asked, "Father, if you are willing, take this cup from me; yet not my will but yours be done"  (Luke 22:42). Jesus was expressing his dread of the coming trials, but He also reaffirmed His commitment to what God wanted.   He was modelling for us the importance of, "Set your minds on things above, not on earthly things (Colossians 3:2).  Jesus knew we would have problems, but we can take comfort in Him.   John 16:33, teaches, "I have told you these things, so that in me you may have peace. In this world you will have trouble. But take heart! I have overcome the world."  Jesus offers us His peace, and His peace is "a peace that transcends all understanding" (Philippians 4:7).   That is true freedom.
Prayer:  Dear God:  Thank you for the peace you offer us in Jesus.  Help us to accept His peace.  We take comfort that when we walk through the darkest valley, we will fear no evil.  We will fear no evil because we know you are with us.   Amen.
Todd Shupe is a Men's Ministry Specialist through the General Commission of United Methodist Men and is in training to be a Certified Lay Minister through the Louisiana Conference of the United Methodist Church. He currently serves as the President of the Baton Rouge District of United Methodist Men and is a Board Member for Gulf South Men and serves on the Action Team for The Kingdom Group. He is a volunteer for the Walk to Emmaus, Grace Camp, and Iron Sharpens Iron. Todd resides in Baton Rouge, Louisiana.
We welcome your comments below.
Thank you for visiting. We trust that you have enjoyed reading our articles.
Read more below or search for more topics...
What Is Your Reflection? "He will sit as a refiner and purifier of silver; He will purify the Levites and refine them like gold and silver" (Malachi 3:3 NIV). I think most people probably use a mirror at least once a day, maybe even multiple times.  We look at ourselves to see our reflection.  We want to know what image we are reflecting out to others.  Then, we take action to improve our appearance.Scripture tells us that God's Word is like a mirror:  "Anyone who listens to the Word but does not do what it says is like someone who looks at...

Read Scripture And Then Use It "Everyone who hears these words of mine and puts them into practice is like a wise man who built his house on the rock" (Matthew 7:24 NIV). I enjoy reading the Bible, and I if you are reading this you probably do as well.  I also enjoy group Bible studies, Sunday School, small groups and any other means of studying and learning Scripture.  I study Scripture because I want to learn more about God.  I know "All Scripture is God-breathed and is useful for teaching, rebuking, correcting and training in righteousness so that the servant of God may be...

Loneliness: There's A Time To Give And Time To Receive "May the LORD our God be with us as He was with our ancestors; may He never leave us or abandon us"  (1 Kings 8:57 NLT). Loneliness can be a problem for nearly everyone at some point. It is particularly problematic with widows, orphans and incarcerated individuals.  Good friendships can reverse feelings of loneliness.  We all yearn for a "wind beneath our wings," to quote from a Bette Midler song. We must realize that that wind already exists. Ezekiel 37:1-14 and "The Valley of Dry Bones" is a great story. Ezekiel was...