Opportunities Abound For Those Seeking
Volunteer Roles With Christian Organizations
"The greatest among you will be your servant" (Matthew 23:11 NIV)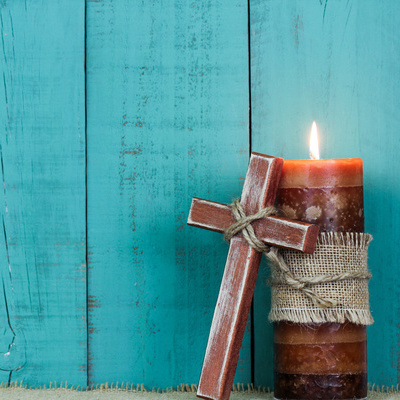 Volunteer work should be seen as a hallmark of every good Christian's character. Those who want to live a life in God's good graces should feel compelled to help out their brothers and sisters around them. The next question then is how to get involved with a volunteer effort, as it's often one of the only ways to accomplish the goodwill work that needs to be addressed in this world. Fortunately, there is no shortage of organizations that need volunteers. I would begin by speaking with your pastor and ask her or him about any volunteer opportunities.  Some may exist inside of your church and others maybe found outside the church.  Another option is that your church may have an evangelism group that seeks to take the church to those outside of the church to meet people where they are.
As you speak with your pastor, discuss with her or him your interests and strengths.  Your best ministry will combine your unique gifts and talents with your interests.
The service: There's no shortage of need in this country. From general social services roles where volunteers will make home or site visits to work with clients or more specialized tasks for those with a teaching background, there's plenty of chances to get involved. Medical professionals can start their volunteer work by working events such as Adopt-a-Senior on holidays or the opportunity to help out in an orphanage, the highly-specialized skills here are always in demand.
The sector: From your local church group to international missions, the type and duration of your visit is up to you. When searching for volunteer opportunities, it's important to state to the organization running the effort what you're comfortable with and capable of. Some commitments will require no relocation and come in the form of a comforting phone call to those in distress while others are going to have you in for the long haul.
The state: No matter where you are located in the U.S., there's an organization carrying out selfless volunteer work. By visiting www.christianvolunteering.org, you'll be able to find the right fit for you. The search for a local Christian volunteer organization can be broken down by country, state, metro area denomination and more. For those in the Louisiana area, a number of hospice, youth care, and pregnancy resources are available to serve as a conduit between your volunteering and helping to make the word a better place.
Prayer: Prayer: Dear God, Thank you for the opportunities to be vessels of Your love. Help us to recognize and act upon these opportunities. Amen.
Todd Shupe is a Men's Ministry Specialist through the General Commission of United Methodist Men and is in training to be a Certified Lay Minister through the Louisiana Conference of the United Methodist Church. He currently serves as the President of the Baton Rouge District of United Methodist Men and is a Board Member for Gulf South Men and serves on the Action Team for The Kingdom Group. He is a volunteer for the Walk to Emmaus, Grace Camp, and Iron Sharpens Iron. Todd resides in Baton Rouge, Louisiana.
We welcome your comments below.
Thank you for visiting. We trust that you have enjoyed reading our articles.
Read more below or search for more topics...
The Power of the Mind "A good man brings good things out of the good stored up in his heart, and an evil man brings evil things out of the evil stored up in his heart. For the mouth speaks what the heart is full of" (Luke 6:45 NIV).I think we are all pretty much aware of the importance of good mental health and the power of positive thinking.  However, the importance of our thoughts also has a profound effect on our spiritual health.    This point is made clear in Philippians 4:8. "Finally, brothers and sisters, whatever is true, whatever...

Defeating the Giants in our Lives "David said to the Philistine, "You come against me with sword and spear and javelin, but I come against you in the name of the Lord Almighty, the God of the armies of Israel, whom you have defied.  This day the Lord will deliver you into my hands, and I'll strike you down and cut off your head. This very day I will give the carcasses of the Philistine army to the birds and the wild animals, and the whole world will know that there is a God in Israel"   (1 Samuel 17:45-46 NIV). David was a young boy when he defeated the giant...

Look Past The Sin To See The Person – Examples From Godly Women "A wife of noble character who can find? She is worth far more than rubies" (Proverbs 31:10 NIV).Women have always been vitally important to Christianity.  Their love and compassion have been recorded since the beginning of time.  When thinking about the beginning, we often think of Eve and her sin of eating from the tree of knowledge of good and evil in the Garden of Eden.  Due to God's grace she still had children and is forever known as the mother of all creation.  But we tend to...