Want to Better Understand Your Identity?
"Let us test and examine our ways, and return to the Lord!" (Lamentations 3:40 ESV).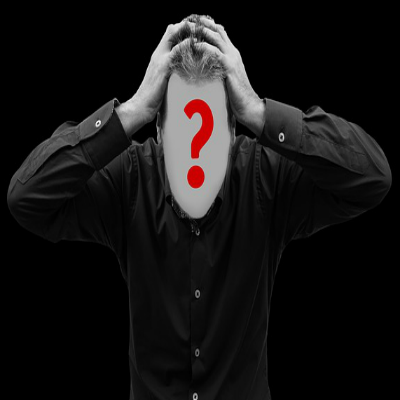 I have some friends that are interested in genealogy.  They want to better understand themselves by tracing their ancestry back as many generations as possible.  This is a fun process and can provide some interesting anecdotes about your family tree.  I think it is natural for all of us at some point in our lives to seek to better understand ourselves.  I have taken several personality profiles and spiritual gifts assessments.  They are interesting, useful, and yield very good information to help us better understand ourselves and fine our ministry niche.
When we think about our identify we seldom think about prayer.  However, the power of prayer is beyond our wildest imagination.  James 5:16 reads, "The effectual fervent prayer of a righteous man
availeth much."  I note that the last word of that Scripture is "much."  This is interesting because I feel there is "much" we don't realize about the use of prayer as a means to understand our identify.
Prayer is supernatural because it uncovers the deepest roots of our identity.  As Christians, our deepest roots are in God.  In prayer we seek God's face and allow God's word to penetrate our fears and doubts so that we can begin to hear what He wants us to know.  God will reveal Himself to you and he will reveal yourself to you.  We have to be intentional through prayer in the process as instructed in Matthew 7:7.  "Ask and it will be given to you; seek and you will find; knock and the door will be opened to you.  For everyone who asks receives; the one who seeks finds; and to the one who knocks, the door will be opened."
God will reveal many things to you about your identify.  Some will be encouraging and some not.  The deepest truth of our human identity is this: "You are my beloved son. You are my beloved daughter. With you I am well pleased" (Matthew 3:17).  Since Christ lives in us and we in Him, we are also beloved children of the Father.  He is well pleased with His children.  "Now if we are children, then we are heirs–heirs of God and co-heirs with Christ, if indeed we share in his sufferings in order that we may also share in his glory" (Romans 8:17).
I agree that we should "test and examine our ways, and return to the Lord!" (Lamentations 3:40 ESV).  Our faith is stronger once we have carefully examined it.  Prayer will allow us to test and examine our ways.  We will better understand ourselves and the Holy Spirit will work through us and in us so we can "throw off everything that hinders and the sin that so easily entangles. And let us run with perseverance the race marked out for us (Hebrews 12:1).
Prayer:  We give you thanks and praise that our identify is in you.   You know everything about us and still love us.  You are our rock and redeemer.  Amen.
Todd Shupe is a Men's Ministry Specialist through the General Commission of United Methodist Men and is in training to be a Certified Lay Minister through the Louisiana Conference of the United Methodist Church. He currently serves as the President of the Baton Rouge District of United Methodist Men and is a Board Member for Gulf South Men and serves on the Action Team for The Kingdom Group. He is a volunteer for the Walk to Emmaus, Grace Camp, and Iron Sharpens Iron. Todd resides in Baton Rouge, Louisiana.
We welcome your comments below.
Thank you for visiting. We trust that you have enjoyed reading our articles.
Read more below or search for more topics...
A Prayerful Life 16"Rejoice always, 17 pray continually, 18 give thanks in all circumstances; for this is God's will for you in Christ Jesus." 1 Thessalonians 5:16-18 (NIV) The Bible has much Scripture that encourages us to seek God through prayer.  The Gospels and the Epistles are particularly filled with Holy Scripture that encourages us to seek God's face through prayer.   Our direct line of communication to God is prayer.  It is a deeply personal process by which we bring Him our prayers of thanksgiving and supplication.  We go into our inner room and pray to our loving Father with full confidence that He hears us and...

The Walk to Emmaus: The Best Spiritual Weekend Retreat "When he was at the table with them, he took bread, gave thanks, broke it and began to give it to them. Then their eyes were opened and they recognized him, and he disappeared from their sight. They asked each other, "Were not our hearts burning within us while he talked with us on the road and opened the Scriptures to us?" (Luke 24:30-32 NIV).The Walk to Emmaus "Walk" is a three-day spiritual retreat that came out of the Roman Catholic Cursillo movement. The Walk to Emmaus is held numerous times during...

Self-Control Can Vanquish Weakness In Trying Times "A fool always loses his temper, But a wise man holds it back" (Proverbs 29:11 NASB).The Bible teaches us that self-control is essential to living a Christian life. We must exercise our self-control or we become controlled by our weakness. Whether it is food, alcohol, drugs or pornography, the enemy knows our weakness better than we do and will encourage us to go to it rather than to God in times of need. Our lives can soon be dominated by our weakness and we are living completely in the flesh rather than in the...