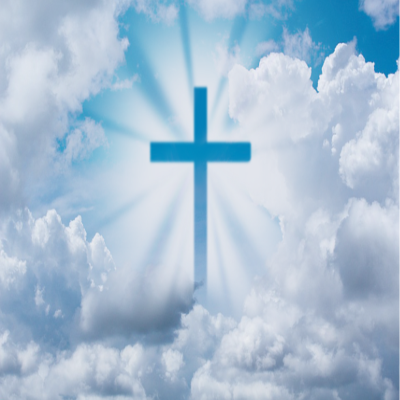 "Jesus answered, "I am the way and the truth and the life. No one comes to the Father except through me" (John 14:6 NIV).
In today's society there is a constant battle over the truth.  I wonder how can something so simple as the truth be so difficult to understand and agree upon.  Facts are disputed, alternative facts are presented, and various groups all claim to have the truth regarding any issue: social, financial, medical, and even spiritual.
You will never grow closer to Christ unless you understand the truth. Growth requires truth.  We might disagree on how to best grow a flower.  Some will argue for fertilizer, others for water, and others for more or less sunlight.   I look at today's problems and then ponder on Ecclesiastes 1:9 "What has been will be again, what has been done will be done again; there is nothing new under the sun."  Pontius Pilate was not a Christian and this was clearly evident when he said to Jesus "What is truth?" (John 18:38).
One of the more well-known statements of Jesus was, "And you will know the truth, and the truth will set you free" (John 8:32).  The truth brings with it freedom.   We all seek freedom but struggle with the truth when it is so plainly evident.  Jesus told Thomas about truth.  "Jesus answered, "I am the way and the truth and the life. No one comes to the Father except through me" (John 14:6).  We can argue about truth in many aspects of life, but when it comes to Christianity it is clear that Jesus is the truth. 
I think one of the hardest things for any of us to do is an honest self-assessment.  We frequently lie to ourselves or try to justify our actions and thoughts, but we know they are not really true.  As a disciple our goal is to grow closer to Christ.  The truth is that our earthly bodies are inherently sinful and to know Christ is to know the truth and to live in His word.   You can trust his Word.  His Word is the Bible, and it contains the truth to prepare us to live as disciples.  "All Scripture is God-breathed and is useful for teaching, rebuking, correcting and training in righteousness, so that the servant of God may be thoroughly equipped for every good work" (2 Timothy 3:16-17).  
There is one God, one Son, and one Holy Spirit.  The truth is that Jesus died for your sins and mine.  "if you confess with your mouth the Lord Jesus and believe in your heart that God has raised Him from the dead, you will be saved" (Romans 10:9). This is the truth.  This is the promise of God.  This is Holy Scripture. 
Prayer:  Dear God, Help us to always seek refuge in Your truth. Amen.
Todd Shupe is a Men's Ministry Specialist through the General Commission of United Methodist Men and is in training to be a Certified Lay Minister through the Louisiana Conference of the United Methodist Church. He currently serves as the President of the Baton Rouge District of United Methodist Men and is a Board Member for Gulf South Men and serves on the Action Team for The Kingdom Group. He is a volunteer for the Walk to Emmaus, Grace Camp, and Iron Sharpens Iron. Todd resides in Baton Rouge, Louisiana.
We welcome your comments below.
Thank you for visiting. We trust that you have enjoyed reading our articles.
Read more below or search for more topics...
True Freedom "There is no fear in love. But perfect love drives out fear, because fear has to do with punishment. The one who fears is not made perfect in love" (1 John 4:18 NIV). One of the greatest blessings we have as Americans is our freedom.   The first ten amendments of the Bill of Rights guarantee us certain rights that are fundamental to our freedom.  Despite all of our freedoms, many people still live in bondage and have denied themselves true freedom. Many us live in fear of something – death, debt, an abusive spouse, etc.  Some live with guilt over something...

I Can't Get No Satisfaction "He has set the right time for everything. He has given us a desire to know the future, but never gives us the satisfaction of fully understanding what He does"  (Ecclesiastes 3:11 NIV). "(I Can't Get No) Satisfaction" was a song by the English rock band The Rolling Stones, released in 1965. The lyrics refer to secular frustration and commercialism, not Christianity.  However, there is a message in the song that has been true since the book of Ecclesiastes was written by King Solomon around 935 BC.  In many instances, we cannot get satisfaction, at least not...

Amen is the Beginning of Discipleship "Be joyful in hope, patient in affliction, faithful in prayer" (Romans 12:12 NIV). One of the more challenging scriptures for me has been from 1 Thessalonians 5:17, "Pray without ceasing."  The first time I read this I wondered how can I get anything done if I am constantly praying?  As I grew and matured spiritually, I began to believe that it is indeed possible to pray nonstop. It's possible because we can cultivate a spirit that is habitually devotional, keeping our hearts attuned to God. The Greek word for "without ceasing" in 1 Thessalonian 5:17 is "adialeiptos,"...