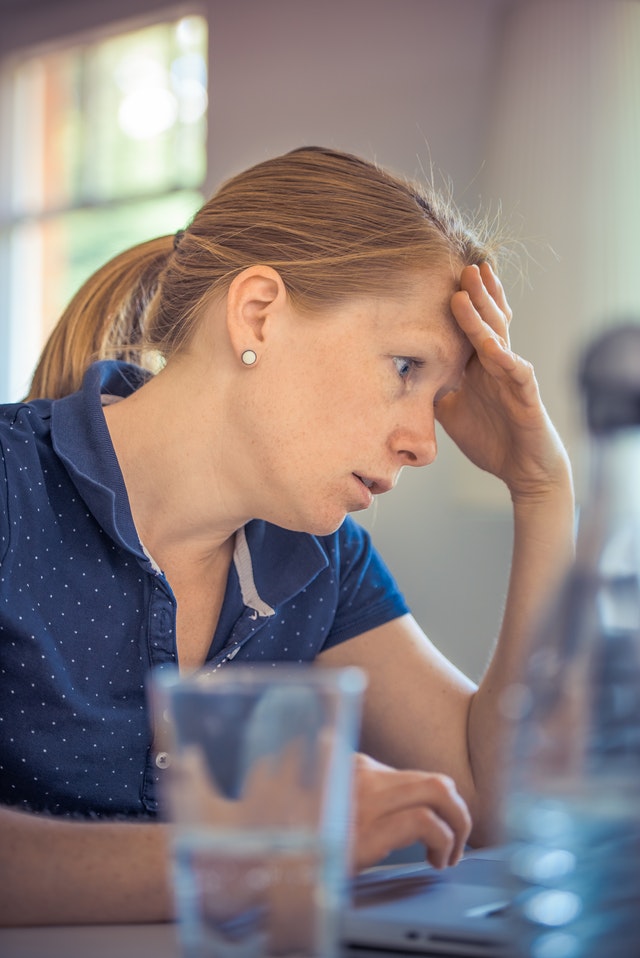 "For our struggle is not against flesh and blood, but against the rulers, against the authorities, against the powers of this dark world and against the spiritual forces of evil in the heavenly realms" (Ephesians 6:12 NIV).
One of my favorite Bible studies focused on the questions of God in the Old Testament and the questions of Jesus in the New Testament.   I would not pretend to fully know the meaning behind the questions.  However, it is apparent to me that the questions are, at least in part, designed to draw the listener into a deeper state of self-examination.
I enjoy my "red letter" Bible and understand the added significance of the words of Jesus.  I am drawn to one of the questions that was posed to Jesus.  It did not come from the disciples to better understand Him.  It did not come from the Pharisees to trap him.  It did not come from any of the witnesses to His many public miracles.  It came from the Roman governor Pontius Pilate in an effort to understand "the truth."  John 18:28-40 details the complete encounter of Jesus with Pilate.  Jesus states, "I was born and came into the world is to testify to the truth. Everyone on the side of truth listens to me."  Pilot responded, "What is truth?" (John 18: 37-38).
I find it particularly noteworthy that this whole discussion of truth is subsequent to an arrest of Jesus by the Jewish leaders based on false allegations.   I wonder how many times in my life I have heard allegations, rumors, or derogatory stories about someone and accepted the story as true.  Surely, some of the stories were true but again some were probably not true.  How many times did I pass these stories on to others?   We all have at times underestimated the power of our words.  Proverbs 18:21 teaches, "The tongue has the power of life and death, and those who love it will eat its fruit."   Jesus not only understood the power of our words but also their origins.   He taught, "But the things that come out of a person's mouth come from the heart, and these defile them" (Matthew 15:18).     
Ephesians 6 is a well cited section of Scripture on how to use the Armor of God for spiritual attacks.   I am drawn to Ephesians 6:14, "Stand firm then, with the belt of truth buckled around your waist."  In many, but not all, situations in life there are two "people" who know the truth about a given situation – you and God.
Pilate's question is simple but so very profound.  He was not a Jew.  He did not know the truth that Jesus was the Messiah.  The Jewish leaders were intimately familiar with the scroll of the prophet Isaiah.  They had heard Jesus read the scroll and declare, "Today this scripture is fulfilled in your hearing" (Luke 4:21).  So, even the Jewish leaders when the truth was revealed to them could not accept the truth.
As you go about your day, you can be sure that some have determined "the truth" about you.   Hopefully, you have not determined "the truth" about others.  One truth that I know is, "If we claim to be without sin, we deceive ourselves and the truth is not in us" (1 John 1:8).  Even if I do know "the truth" about someone else, I am focused on trying to repent from my own sins rather than degrading someone else for their sins, regardless if their sin is "true" or not.
Prayer:  Dear God, Thank you for being the way, the truth, and the life.  Help us to repent of our sins and not judge or speak negatively about others but rather to pray for their repentance.  Amen.
Todd Shupe is a Men's Ministry Specialist through the General Commission of United Methodist Men and is in training to be a Certified Lay Minister through the Louisiana Conference of the United Methodist Church. He currently serves as the President of the Baton Rouge District of United Methodist Men and is a Board Member for Gulf South Men and serves on the Action Team for The Kingdom Group. He is a volunteer for the Walk to Emmaus, Grace Camp, and Iron Sharpens Iron. Todd resides in Baton Rouge, Louisiana.
We welcome your comments below.
Thank you for visiting. We trust that you have enjoyed reading our articles.
Read more below or search for more topics...
A Christian Approach to Depression "It is the Lord who goes before you. He will be with you; He will not leave you or forsake you. Do not fear or be dismayed" (Deuteronomy 31:8 ESV).God has blessed us with the Living Word known as the Holy Bible.   We can turn to the Bible for advice and instruction for our worries and problems.  Some may feel that the Bible is too old to be relevant today.  However, many, if not all, of our issues of today are essentially the same as when Jesus walked the earth.  We learn from Ecclesiastes 1:9, "What...

Self-Control Can Vanquish Weakness In Trying Times "A fool always loses his temper, But a wise man holds it back" (Proverbs 29:11 NASB).The Bible teaches us that self-control is essential to living a Christian life. We must exercise our self-control or we become controlled by our weakness. Whether it is food, alcohol, drugs or pornography, the enemy knows our weakness better than we do and will encourage us to go to it rather than to God in times of need. Our lives can soon be dominated by our weakness and we are living completely in the flesh rather than in the...

Real Men Cry "Jesus wept."  John 11:35 (NIV) Popular culture has given us a false impression of what is a real man.  Many current television shows portray fathers or men in general as goofy, nerds, or jerks.  When I was a child I thought real men were the cowboys I saw in movies or television shows.  They were tough, didn't need anybody, and knew how to fight and win.  Today, rap music portrays men as pimps, drug dealers, and absentee fathers. None of these are accurate descriptions of real men.  Yes, sadly this does portray some men but not a Godly man.  A...