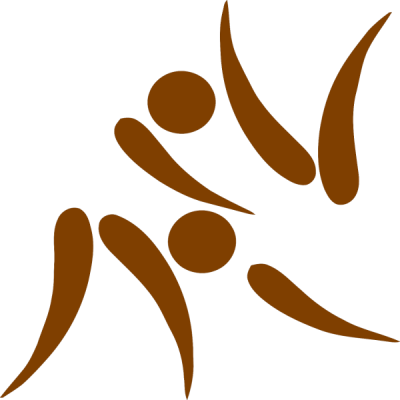 "Then the man said, 'Let me go, for the dawn is breaking!' But Jacob said, 'I will not let you go unless you bless me'" (Genesis 32:26 NLT).
I love the visual image of Jacob wrestling with God in Genesis 32:22-32. This is a powerful story, and it raises many questions.  Obviously, God could have overpowered Jacob and ended things instantly. Why did God let the struggle go on?
Here's the lesson: When God allows, note-He does not create the crisis, a crisis into your life, He doesn't solve it immediately. He uses the crisis as an opportunity to see if you're really serious about seeking Him. If God answered every prayer immediately, you'd begin to think God was a big vending machine: Put in a prayer, pull out whatever you need.
If God just instantly bailed you out of a crisis rooted in your poor choices, then tomorrow you would likely do the same thing again. You wouldn't learn discipline, or money management, or wisdom, or persistence. God is not just going to bail you out of the debt you got yourself into; He will help you get out of debt, but He wants to build your character in the process. We have many struggles in life, but perhaps our biggest struggle is with God because we want control of things.  In short, we want to play God.
Jacob tried to control his life to such an extent that he even wanted to change the order of his birth. Jacob was a twin, and the Bible teaches that when he came out of his mother's womb, he was clinging to his older brother's ankle, grappling to be the first one out. He spent a lifetime in conflict with his brother, Esau, but his biggest battle was with God.  One night he even tried to go one-on-one with God. Some people want to debate whether Jacob actually wrestled with God, but the Bible tells us in Hosea: "Even in the womb, Jacob struggled with his brother; when he became a man, he even fought with God" (Hosea 12:3).
One thing that is certain from the beginning of time to the end of time – humans have problems.  Our problems provide with opportunities for great spiritual growth.  However, for that growth to happen it requires a response on our part.  We must choose if will we obey God in this situation and follow Him regardless of our desires.  Also, we must choose if we truly trust God and will turn the problem over to Him to resolve in His time and His manner.
No matter what our problem is—financial, physical, relational, social, or vocational—we tend not to focus on the real problem. The real problem is not obeying and trusting God, and that makes the problem bigger.
Prayer:  Dear God, please draw us close to you as we struggle with our problems.  Give us the confidence that you walk with us in the darkest of valleys.  Amen.
Todd Shupe is a Men's Ministry Specialist through the General Commission of United Methodist Men and is in training to be a Certified Lay Minister through the Louisiana Conference of the United Methodist Church. He currently serves as the President of the Baton Rouge District of United Methodist Men and is a Board Member for Gulf South Men and serves on the Action Team for The Kingdom Group. He is a volunteer for the Walk to Emmaus, Grace Camp, and Iron Sharpens Iron. Todd resides in Baton Rouge, Louisiana.
We welcome your comments below.
Thank you for visiting. We trust that you have enjoyed reading our articles.
Read more below or search for more topics...
Five Keys To Balancing Home And Work To Be A Good Parent "There is a time for everything, and a season for every activity under the heavens" (Ecclesiastes 3:1-8 NIV). Most, if not all, of us have a job in order to supply for the needs of our family. Hopefully you enjoy your job but at the end of the day, you are working to provide for your family.  We often feel the struggle between balancing work life and family life. As such, our work may sometimes cause us to miss ball games and other events and we'll feel guilty that we're...

Children of Incarcerated Parents Need Caring Volunteers To Improve Quality Of Life "Continue to remember those in prison as if you were together with them in prison, and those who are mistreated as if you yourselves were suffering" (Hebrews 13:3 NIV). The errors that parents occasionally make all too often end up on the shoulders of their children. Failing to secure a well-paying job before having kids, not having a home fit to raise children in or having kids while the relationship between you and your partner is failing are just some signs of a rough road ahead. While the ramifications of...

Open My Eyes "When He was at the table with them, He took bread, gave thanks, broke it and began to give it to them. Then their eyes were opened and they recognized Him, and He disappeared from their sight. They asked each other, "Were not our hearts burning within us while He talked with us on the road and opened the Scriptures to us?" (Luke 24:30-32 NIV).The title of this blog makes me recall the two men walking with Jesus on the road to Emmaus.  After walking and talking with Him all day, they did not know they were with...